Human remains have been found alongside skeleton masks, animal horns and other sinister items in an abandoned Colorado tool shed that investigators believe was used as an improvised voodoo temple for worshipers of the occult.
The grisly discovery was made by a team of cleaners who had been brought in to prepare the abandoned property for sale after the widow who lived there moved out several months ago.
The unnamed woman reportedly claims that she had not set foot inside the tool shed in the 15 years since her husband left and moved to Panama, adding that she had no idea what had been kept in there. The man reportedly died just a few years after moving to the Central American country.
Among the other peculiar items found inside the tool shed were a machete, a sceptre, a matted brown wig, a set of antlers and, perhaps most bizarrely of all, a life size mannequin dressed in purple robes, a beaded necklace and a crown.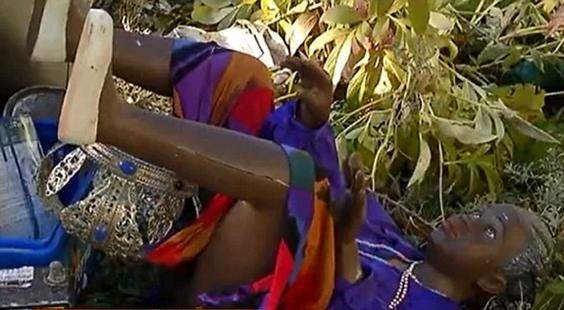 It was the human remains that attracted police attention however, with leg bones and a semi-complete skull discovered among the tool shed clutter. The body parts have now been sent to a laboratory for DNA analysis.
Investigators say friends of the yet-to-be identified man indicated he may have been an occultist, and the current line of inquiry is that the tool shed had been used as an improvised voodoo temple.
Neighbours expressed shock at the discovery, with many saying they had no idea that anything out of the ordinary had gone on at the property.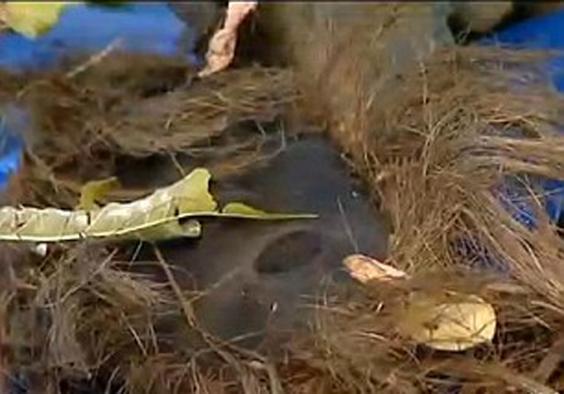 The property has not been listed as a crime scene by police as there is currently no evidence to say a criminal act was ever committed there.
Officers believe the remains are likely to have been brought to the property long after their owner died, adding that it was perfectly legal to purchase human bones on the internet – something investigators consider the most likely explanation.
Reuse content