Michael Knight is a hero and yet he cannot stop weeping.
Ten years ago he used a boat to rescue dozens of people from the flood waters of Katrina; today he is unable to shake off the weight of what he saw and the memory of those he failed to save.
"At the hospital, the doctors tell me there are people on the seventh floor who need something to make their tears work," he said, standing at his home in the Lower Ninth Ward.
"I tell them, 'I just wish you had something to stop mine'."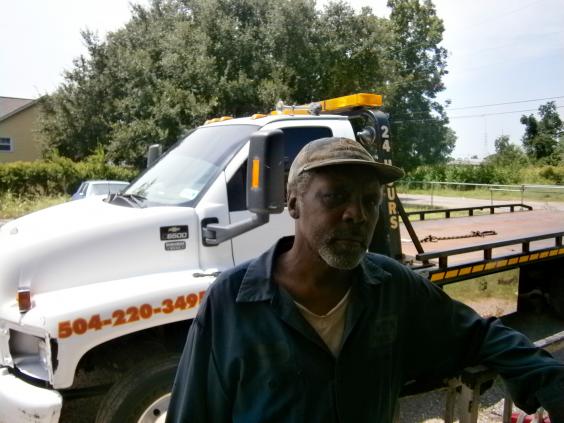 There are many of people like Mr Knight. Roads have been repaired, homes have been fixed up, but the mental trauma wrought by the storm – the death, the damage and the dislocation – still endures.
Studies carried out 12 months after Katrina and involving a group 400 low income parents, found the the prevalence of serious mental illness had doubled and that nearly half of the respondents exhibited symptoms of post-traumatic stress disorder.
Ten years on plenty of people are still struggling. "What's unique about this disaster is the magnitude of it," Joy Osofsky, a clinical psychologist at Louisiana State University in New Orleans, told Nature.com.
A study by Jean Rhodes, a psychologist at the University of Massachusetts in Boston, found that most of those affected eventually developed resilience.
But a variety of factors affected the speed and degree to which people bounced back, including economic status, class and access to support networks.
And a report published this month by the Kaiser Foundation found African Americans continued to lag far behind whites, "both in their perceptions of how much progress has been made and in the rates at which they report continuing struggles".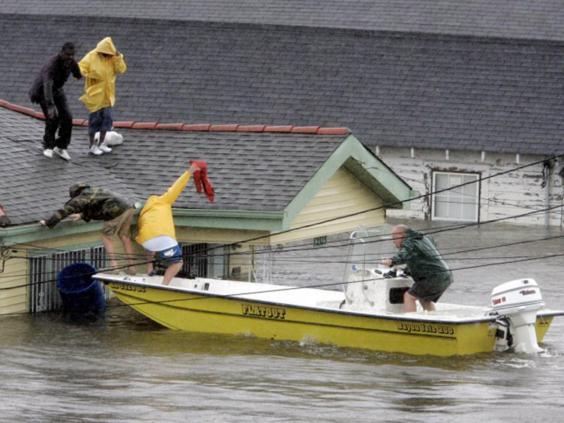 For instance, the report found that while 70 per cent of whites agreed with the suggestion that New Orleans had "mostly recovered", only 40 per cent of black respondents felt the same.
While only 53 per cent of black respondents felt rebuilding efforts had helped "people like you", 67 per cent of white people said they had.
Mr Knight, who is 54 and African American, keeps a truck in his yard and operates a towing business.
His real name is Andrew Sartin, but he prefers his alternative monicker taken from the 1980s US television series starring David Hasselhoff Hassellhof. "Knight Rider," he says, when he answers his phone.
He could have used the Knight Rider's help when he set out on his boat after flood waters rose up in his neighbourhood, drowning scores of people and leaving others trapped in their attics.
The first person he helped was his sister, who lived in the house next door. He tied her to him with a leather belt as the flood waters rose. Then he set out to help others.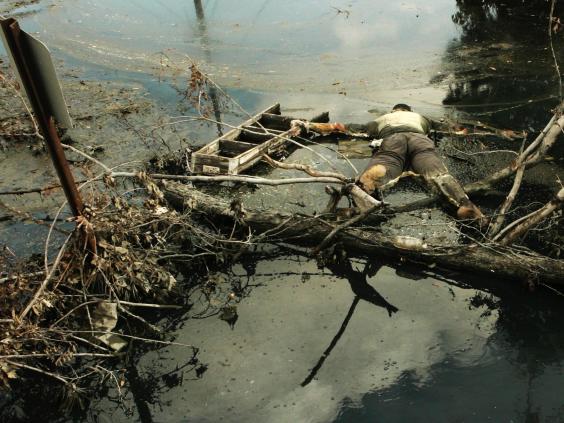 He said as he moved through the flood waters he could hear people crying for help.
"They were shouting out 'help me'. I would just go and get them. I could not see where I was going, but sometimes people would fire a gun in the air," he said. Some he dropped off at a nearby bridge, others he took to a local church.
Mr Knight said he continued to try and reach people for nine days before other, more organised help arrived. He said he stopped counting how many he rescued "after the first hundred".
He said he continued to work despite the presence of snakes, alligators and a terrible smell. "It as a nightmare. I had never seen anything like it. I went three days without a nap," he said. "There were so many bodies I saw. Dead, live."
Mr Knight, who appeared in Spike Lee's 2006 documentary, When the Levees Broke: A Requiem in Four Acts, said he could not forget what he saw. And despite the number of people he was able to save, cannot forget those he could not help. Among those who died, and whose bodies he saw, were close friends.
He is haunted by the memory of a group he tried to help who were shouting to him from across the water. When he got their he discovered six people trapped behind metal bars.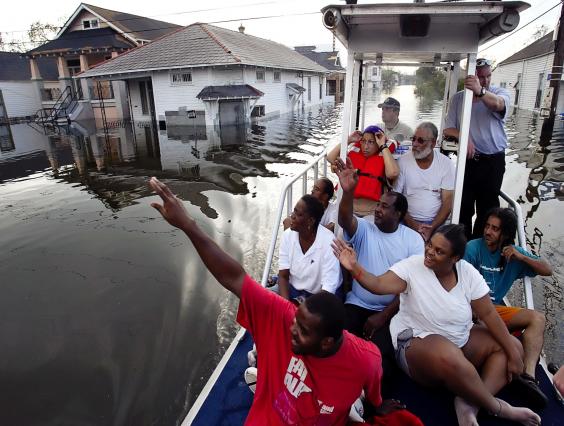 "I could hear the hollering" he said," wiping tears from his face. "But they were behind the bars. I could not unlock it. I got three of them, and lost three. I took them to the church."
Jamailal Peters-Mohammad, a community activist, said she believed  children who lived through Katrina suffered particularly. Ten years on, the impact was playing out in the form of crime and drugs.
"Think about your childhood and how essential it is to everything you become," she said. "Then these children have an experience as big as this, and are separated from everything that was real and safe, and people are telling them they are lucky to be alive."
She said the result was disassociation, and "the inability to concentrate in school. Not feeling part of anything. They are not bad, but they are mad and sad."
She said much more work needed to be done to educate those who survived the storm about the mental health implications. In the months after the storm, 600 trained counsellors were dispatched to locations across Louisiana to help people.
But the federal agency tasked with helping people, the Substance Abuse and Mental Health Services Administration, admitted at the time that half a million people might need with depression and anger as they seek to rebuild their lives.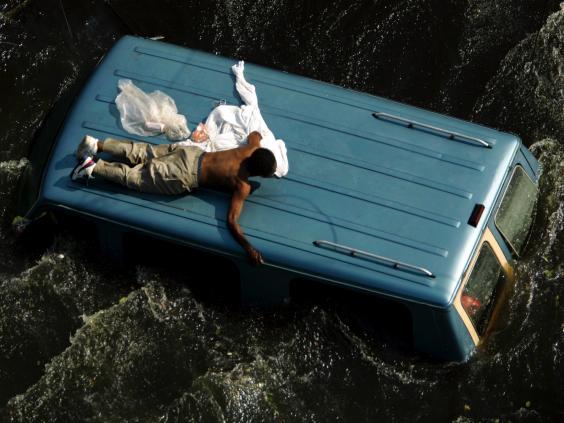 "We need to make people aware that sad is sad, but that there is help for it," said Ms Peters-Mohammad. "We have to tell them they are not insane."
Charles Duplessis is a pastor in the Lower Ninth Ward. It was to his Mt Neblo Church that Mr Knight took some of the people he rescued, before that too became inundated with water.
It took him four years to get back after he and his family were evacuated. He has since watched the neighbourhood's slow recovery, as well as the enduring impact the storm has had on people.
"Some people have decided not to come back. Some have found better schools," he said. "But there are also people who want to come back but who are are unable to."
He said the main stumbling blocks were jobs and housing. "I'd say that ten years on, we're still at 50 per cent. You have to help people rebuild."
Mr Duplessis also drew attention to the young people of the area.
"Our young people did not get counselling. Now we are paying the price for that," he added. "Some are in prison, there are those that have mental problems. The government should have stepped in and done this, but they have not."
He added: "My priority is to rebuild the church, rebuild the community and make this a better city."
Mr Knight does what he can to dull the pain. He says his partner, Barbara Young, is a crucial support. He also drinks, and he dislikes sitting still for too long.
"If I sleep too long, I still see it," he said. "I go to the doctor, but it doesn't do me any good."
Ten years on New Orleans is whiter and more gentrified
New Orleans remains haunted by the death of Vera Smith
Reuse content