A husband and wife both in their 90s and who had been married for 75 years have died in each other's arms.
The couple became boyfriend and girlfriend when they were eight years old - and their final wish was to pass away next to each other.
Jeanette Toczko, 96, and Alexander Toczko, 95, from San Diego, California, both died within hours after almost a lifetime spent together, their children told 10news.
"Their hearts beat as one from as long as I can remember," their daughter Aimee Tockzo-Cushman told the station.
Alexander Toczko died before his wife - his health had been rapidly declining since he broke his hip in a recent fall.
"I went in there and told my mother he was gone. She hugged him and she said, 'see this is what you wanted. You died in my arms and I love you. I love you, wait for me, I'll be there soon,'" Tockzo-Cushman said.
"Even the hospice nurse said it was the most incredible thing to see the two of them taking those last breaths together," she added. She and her siblings had left the room to allow their parents a private goodbye.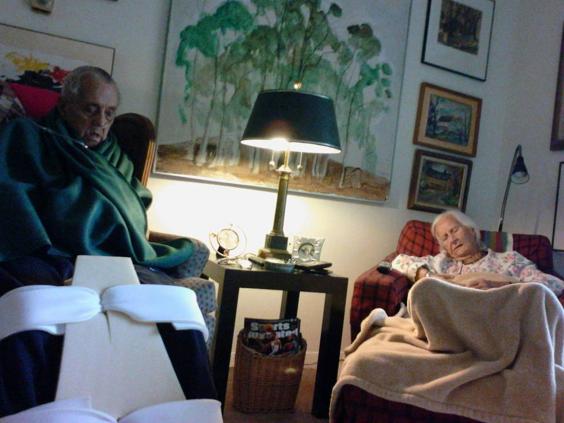 Jeanette Toczko died less than 24 hours later. "They both entered the pearly gates holding hands," their son Richard Toczko told 10news.
Though it was June 17, Mrs Toczko had mistaken the date for June 29, which would have been their wedding anniversary. But the family went along with it, allowing her to think they were celebrating the milestone together.
Balloons and flowers were brought the room, where the hospice had set up a bed for Mr Toczko.
The pair met in Connecticut as children and later moved to California. Mr Toczko served in the US navy during World War II before going into the advertising industry. They were buried together in a joint service. 
Reuse content