James Bolden's appeal was blunt and straight-forward: help find the person who killed his nine-year-old girl before some other child was hurt.
Mr Bolden's daughter Jamyla was shot and killed on Tuesday in their home in Ferguson as she was lying down on her mother's bed and finishing her homework. Her mother was struck in the leg by one of the five bullets fired into the house.
"Do it for a nine-year-old child that didn't even get to see the rest of the world," he said, speaking to the KMOV television channel.
So sad for this little girl & her family. The latest on the gun violence that took her life, on News 4 at 5. #Stl pic.twitter.com/dhLUt98cRE

— Emily Rau (@emilyrau) August 19, 2015
"I never in a million years thought that I'd be laying my daughter to rest."
Police believe the person who fired the bullets must have done so from a close range.
The house is close to West Florissant Avenue, which has been one of the front-lines between police and demonstrators protesting over the shooting last year of 18-year-old Michael Brown.
The girl's grandmother, who owns the home, ran into the bedroom after the shooting on Tuesday evening.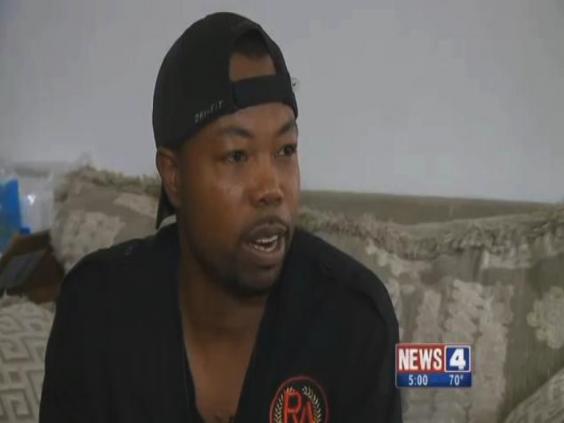 "I kept holding and holding her," the grandmother, who asked not to be named, told the St Louis Post-Dispatch. "I still have her blood on my hands. She was still breathing. I was telling her to just breathe."
Jamyla, a pupil at  Koch Elementary School, was supposed to take a reading test on Wednesday.
"There needs to be a reevaluation of human life, whether black, white, young, seasoned, whether in Ferguson, or areas considered affluent," said Pastor Willis Johnson.
"This has to stop. This epidemic of lost life under false pretence and of no real significant reason has to change."
Reuse content