He was no Harrison Ford, but Jason Stange was a fugitive and when he took the starring role in a low-budget horror movie his past would catch up with him and on Tuesday he ended up back in custody after over a year on the run.
The 44-year-old took on the role of Dr Lourdes, a parenting physician, who commits a deranged act, according to the Marla Mae film synopsis.
But in real life he was actually an armed bank robber, who in 2006 was sentenced to almost 10-years behind bars after pleading guilty to the heist in America's Washington state.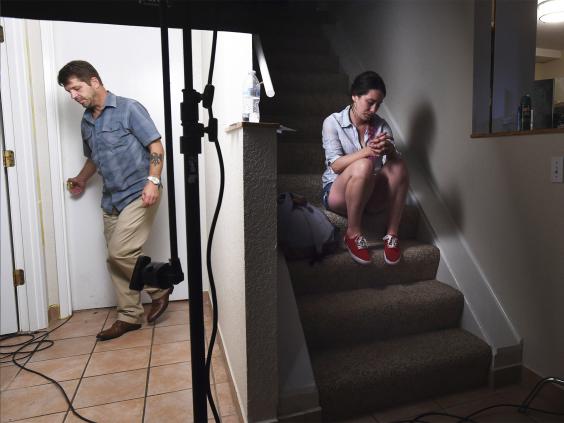 After he was released to a halfway house last July, Stange simply walked away and a federal probation violation warrant was issued for his arrest.
On the run for over a year, his starring role would prove to be his undoing.
After The Olympian newspaper ran a feature about film with photos of him on set, federal agents recognised his picture. Officers from the US Marshal Pacific Northwest Violent Offender Task Force found out the filming location from a permit and went down to find their man.
The film's producer, Brandon Roberts told The Olympian that the shoot had just ended and people were checking the newspaper feature when Stange headed out to buy cigarettes.
Officers swooped on the fugitive, but allowed him to return his costume before taking him into custody, he added. 
"Jason was a great guy," said Roberts, who added that the film had been rewritten to suit Stange because he brought new elements to the role which the film makers had not originally sought.
"Everyone really liked him a lot," he added, insisting that Stange would make the final cut of the film which is due for release next year.
Reuse content