The Duke of York has been urged to fight with "every ounce of energy" allegations made in US court documents by a woman who claimed she was forced to have sex with him while she was still a minor.
Alan Dershowitz, a Harvard law professor and political commentator – who is also named in the court papers along with the British socialite Ghislaine Maxwell and French model scout Jean Luc Brunel – said yesterday the claims against him were part of a pattern of "made-up stories" by the woman and her lawyers against prominent people.
Professor Dershowitz, 76, said he would not rest until he had shown the claims regarding his conduct were false and he advised the Duke of York to do everything in his power to clear his name.
Prince Andrew: Life in pictures
Prince Andrew: Life in pictures
1/15 Prince Andrew

Prince Andrew, Duke of York arrives at the Royal Albert Hall on 8 November 2014 in London

2/15 Prince Andrew

Prince Andrew, the Duke of York (L) speaks to Queen Elizabeth II on the Queens stand during Derby day at the Epsom Derby Festival, in Surrey on 1 June 2013

3/15 Prince Andrew

Prince Andrew with his daughters Princess Eugenie and Princess Beatrice on the Balcony at Buckingham Palace, 2013

4/15 Prince Andrew

Princess Beatrice (C) poses for photograph with her parents, Britain's Prince Andrew, the Duke York (L) and Sarah Ferguson following her graduation ceremony at Goldsmiths College, in London, 2011

5/15 Prince Andrew

Prince Andrew's 'pointless plunge' down the Shard was the moment to take stock of his usefulness

Getty Images

6/15 Prince Andrew

Prince Andrew is the first royal to take and tweet a selfie

7/15 Prince Andrew

Prince Andrew with Bahrain's Crown Prince Salman bin Al-Khalifa at Royal Ascot in 2010

Getty

8/15 Prince Andrew

Prince Andrew with Ilham Aliyev, president of Azerbaijan in 2009

Rex Features

9/15 Prince Andrew

Prince Andrew with Indonesian President Susilo Bambang Yudhoyono on the first day of his state visit to London

Getty Images

10/15 Prince Andrew

Duke of York in his uniform

REX FEATURES

11/15 Prince Andrew

Britain's Prince Andrew speaks to the press during a meeting with Turkish Businessmen at Ciragan Palace in Istanbul on 26 May 2004

12/15 Prince Andrew

Wearing a traditional Guatemalan ceremonial jacket, Britains Prince Andrew, the Duke of York, turns on the tap innaugurating an irrigation system sponsored by the European community on 7 March 2002 in Nevaj, Guatemala

13/15 Prince Andrew

The newly wed Prince Andrew, the Duke of York and his wife Sarah Ferguson, the Duchess of York, wave to crowds on 23 July 1986 from the balcony of Buckingham Palace in London while Queen Elizabeth II and Queen Mother look on

14/15 Prince Andrew

Prince Andrew and Prince Edward with their governess, Lavinia Keppel, at the Children's Book Show in Westminster, London on 7 November 1969

15/15 Prince Andrew

Prince Andrew (bottom left) with his parents Queen Elizabeth II and Prince Philip and siblings, Prince Charles, Princess Anne, and little Prince Edward at Windsor Castle, 1965

Getty Images
He declared that the claims should not be believed. "My only feeling is, if she's lied about me, which I know to an absolute certainty she has, she should not be believed about anyone else," he told the BBC Radio 4 Today programme yesterday.
Professor Dershowitz who has represented a number of high profile clients including Mike Tyson and Patty Hearst, said: "You cannot allow these allegations to hang above you. The first question you have to ask yourself when you are charged with a crime like this is: 'Is there any conceivable possibility you did it?' And if the answer to that is 'no', you have to fight back with every resource and ounce of energy available to you."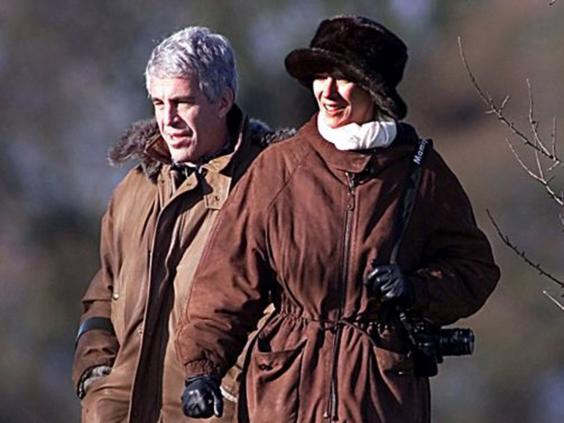 "We know she's lied about other public figures, including a former prime minister and others who she claims to have participated in sexual activities with," he said. "So I think it must be presumed all her allegations against Prince Andrew were false as well."
The allegations centre around the convicted paedophile financier Jeffrey Epstein, who the woman claims loaned her out to his friends when she was 17, including Prince Andrew, in a sex-trafficking scheme. Buckingham Palace strenuously denies the claims.
Appearing in the court documents as Jane Doe #3, she is one of four women suing the US government, saying it failed to protect their rights when it entered a plea bargaining deal with Epstein. The deal, said to have been carried out in secret and described as a "sweetheart deal", rules out any federal prosecution against the billionaire banker. He pleaded guilty to two state prostitution-related charges.
Court papers filed by the woman's Florida lawyers say she was held as a "sex slave" by Epstein from 1999 to 2002 after he "became enamoured" with her. The woman, now said to be in her thirties, alleges she was "forced to have sexual relations with this prince when she was a minor" in London and New York and on a Caribbean island owned by Epstein. According to court papers "Epstein … trafficked Jane Doe #3 for sexual purposes to many other powerful men, including numerous prominent American politicians, powerful business executives, foreign presidents, a well-known prime minister, and other world leaders. Epstein required Jane Doe #3 to describe the events she had with these men so that he could potentially blackmail them," the court filing said.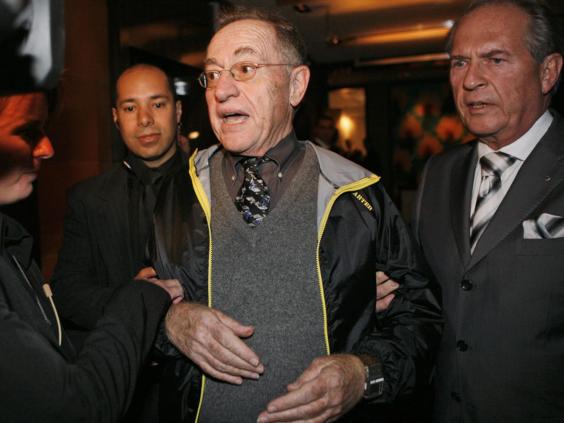 The Duke of York was photographed with Epstein in New York two years after the American's release from prison in 2009, and their friendship was a source of controversy.
Though mentioned in the court papers, Prince Andrew is not party to the proceedings. Buckingham Palace took the unusual step on Friday of releasing a strongly-worded statement categorically denying any impropriety by Andrew with minors.
Professor Dershowitz, who represented Epstein in the 2008 case, accused the woman's lawyers of conniving with her to make up the allegations against him and said he would now seek to have them disbarred.
"I want to see this played out not only in the court of public opinion but in the court of law. I will prove beyond any doubt not only that the story is totally false but it was knowingly false, that the lawyers and the client conspired together to create a false story. That is why I am moving for their disbarment," he told the BBC.
Lawyers for Ghislaine Maxwell, daughter of the late press baron Robert Maxwell, said on Friday: "The allegations made against Ghislaine Maxwell are untrue. The original allegations are not new and have been fully responded to and shown to be untrue."