The man who shot two people dead after opening fire at a cinema in Louisiana has been named as a "drifter" equipped with a handgun, wigs and disguises.
Lafayette Police Chief Jim Craft named the shooter as John Russel Houser, 59, in a press conference this afternoon outside the cordoned-off Grand 16 theatre.
"He was kind of a drifter," Mr Craft said, saying he had been in the area since early July and previously lived in Alabama.
A search of the local motel Houser was staying in uncovered "wigs, glasses and disguises" and his car had a fake number plate.
The fact it was parked outside an exit from the screen where Houser opened fire 20 minutes into a showing of Trainwreck led police to conclude "he was intent on shooting and then escaping".
Police said Houser tried to mingle in with the crowd and escape during the evacuation but was met by local police.
Mr Craft added: "The quick law enforcement response forced him back into the theatre, at which time he shot himself."
In pictures: Lafayette shooting
In pictures: Lafayette shooting
1/7 Lafayette shooting

Law enforcement and other emergency personnel respond to the scene of a shooting at the Grand Theatre

AP

2/7 Lafayette shooting

Cinema-goers were evacuated after the shooting

AP

3/7 Lafayette shooting

FBI officials enter a building near the movie theatre where a man opened fire on film goers

4/7 Lafayette shooting

Police at the scene of a mass shooting at a cinema in Lafayette, Louisiana

Lee Celano/Reuters

5/7 Lafayette shooting

Louisiana Governor Bobby Jindal speaks with the media as he provides an update on the deadly shooting at the Grand Theatre in Lafayette

6/7 Lafayette shooting

Bystanders embrace outside the Grand Theatre as emergency personnel respond to the scene of a deadly shooting

7/7 Lafayette shooting

Bystanders look on as emergency personnel respond to the scene of a deadly shooting
Searches of the cinema and Houser's car with explosives teams found no bombs or other devices and the only weapon found was a 40 calibre handgun.
Colonel Mike Edmonson, from Louisiana State Police, said Houser's motive was still unknown and that the force would not speculate.
At least 13 rounds were fired, killing two women and injuring seven more including one who remains in a critical condition in hospital.
Police and court records show that Houser had been arrested or fined for several offences in the past, ranging from arson to speeding.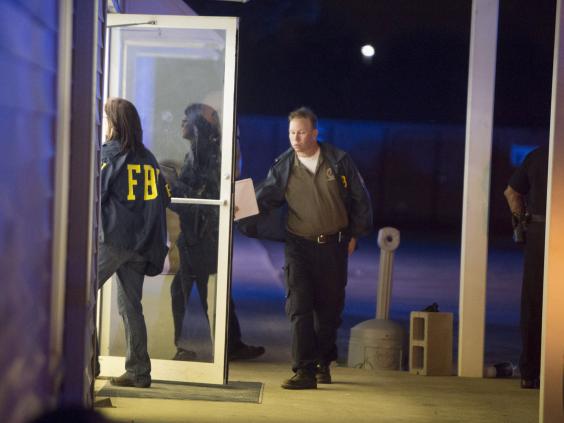 The arrests date back at least a decade and include charges of arson and selling alcohol to a minor.
In Alabama, police records listed four speeding tickets and one for not wearing a seatbelt between 1981 and 2003.
Alabama court documents show Houser filed a lawsuit in 2004 claiming he was injured when he donated plasma at a Phoenix City donation centre. He asked for $1,800 to pay his emergency room bill and for a narcotics prescription in the case, which was settled.
The victims have been named as Mayci Breaux, 21, and Jillian Johnson, 33.
Footage emerged earlier today showing armed police surrounding the cinema and shouting for help minutes after the shooting.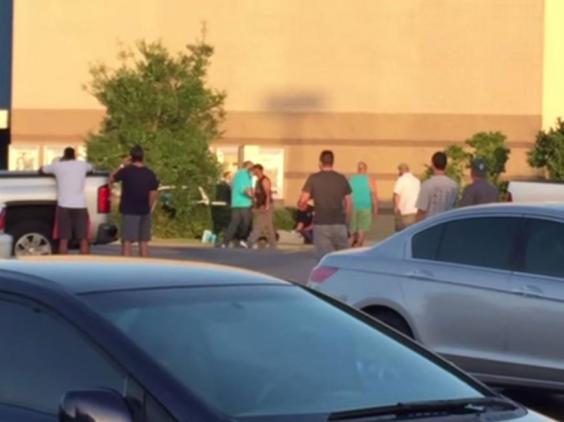 Injured people were seen being carried out of the building and treated by paramedics on the ground as shocked cinema-goers gathered in the car park.
One witness said she thought the noise of gunshots were firecrackers when they first went off.
"We heard a loud pop we thought was a firecracker," Katie Domingue told the Louisiana Advertiser.
She said she saw "an older white man" standing up and shooting down into the cinema, but not in her direction.
"He wasn't saying anything. I didn't hear anybody screaming either," she added.
The Grand 16 theatre remains closed and the owners have started a charitable fund to raise money for victims and their families.
Reuse content