The Justice Department issued new guidelines to state and municipal court systems to discourage them from jailing poor people who cannot pay fines.
On Monday, the federal government wrote a letter to state court administrators urging alternatives to jail and encouraging programs such as community service for poor defendants, the Associated Press reports.
DOJ officials also announced that they would provide $2.5 million in grants to aid local jurisdictions to enforce the new measures.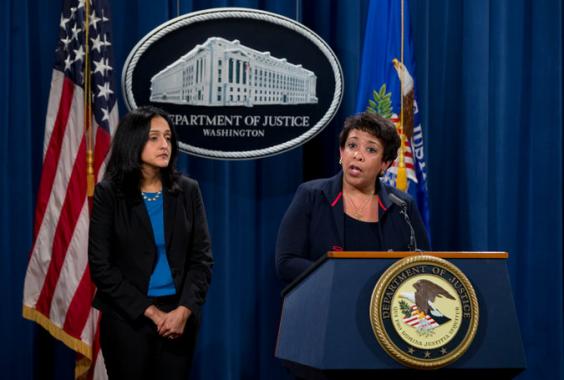 The new measures come during a time where local courts are under fire for punishing poor people for being in poverty and is "intended to address some of the most common practices that run afoul of the United States Constitution and/or other federal laws," the letter reads, according to CNN.
"The consequences of the criminalization of poverty are not only harmful — they are far-reaching," Attorney General Loretta Lynch said in a statement. "They not only affect an individual's ability to support their family, but also contribute to an erosion of our faith in government."
The practice gained national attention after the Ferguson Police Department was investigated in 2014. More than 16,000 arrest warrants were issued in the city of roughly 21,000. The DOJ found that the city has "made clear to the police chief and the municipal judge that revenue generation must also be a priority in court operations."
The new guidelines state that courts should not use arrest warrants to coerce payment, and that bonds regulations shouldn't prevent poor defendants from leaving jail because they can't afford to pay.
Reuse content