A nine-year-old boy has died after being hit with a baseball bat.
Kaiser Carlile was a batboy for the Liberal Bee Jays team in Kansas. He was struck during a National Baseball Congress World Series game on Saturday in what is believed to have been a freak accident.
CNN reports that the boy was struck during a warm-up swing. He took a few steps back and then fell.
The team say that he was wearing a helmet at the time.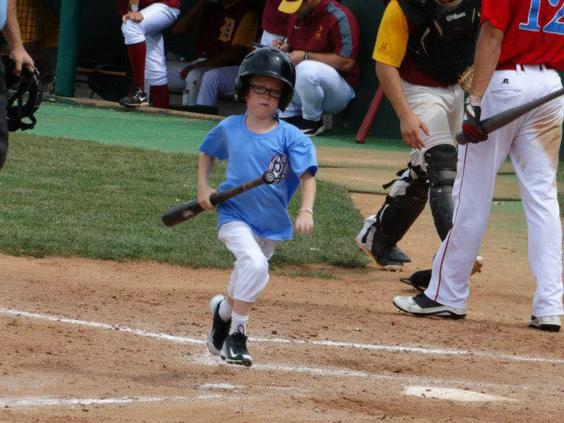 In a statement posted on Facebook, the team said: "With the permission of the family, and with much sorrow and a very broken heart, I regretfully inform everyone that Kaiser Carlile passed away earlier this evening."
They added: "Please keep his family and our team in your thoughts and prayers."
The team also posted that they had continued with the game after the accident, with many players wearing the boy's initials KC on their uniforms to pay tribute to the boy.
Joe Denoyer, Mayor of City of Liberal, said: "The thoughts and prayers of the entire community are with Kaiser, his family, the Liberal Bee Jay player, his family, and the Bee Jay team as we tearfully try to cope with this tragic accident."
Reuse content