Barack Obama has defended America's hostage policy and said he had instructed US Special Forces to rescue Kayla Jane Mueller and other captives but "missed them by a day or two".
While not clarifying the date of the mission, his comments are thought to refer to an operation last summer when two dozen Delta Force commandos targeted an Isis stronghold in Uqayrishah, 11 miles south-east of Raqqa, in an attempt to free hostages including murdered hostages James Foley and Steven Sotloff.
Uqayrishah was rumoured to be the place where Isis kept its "most high value prisoners". But the mission - conducted on July 4 last year - proved fruitless as the hostages are thought to have been moved shortly beforehand.
Instead, with the commandos coming under heavy fire from Isis militants, they are thought to have retreated at around 3am that morning.
"I deployed an entire operation - at significant risk - to rescue not only her but the other individuals who had been held, and probably missed them by a day or two, precisely because we had that commitment," Mr Obama told Buzzfeed, responding to criticism of the death of the 26-year-old aid worker from Arizona .
His comment was the first official suggestion that the White House believed Ms Mueller had also been at the site of the raid.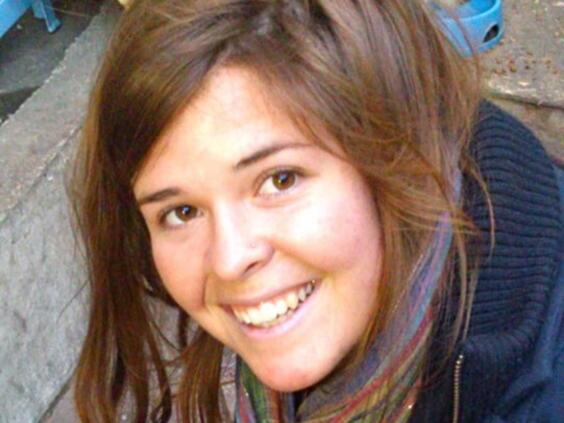 Criticism over Western hostage policy has intensified in the last year since the murder of British hostages Alan Henning and David Haines and Americans Stephen Sotloff and James Foley.
In the face of intense criticism the US maintains the starkest position on hostage negotiation and considers ransom payment akin to funding terrorism - for which it will prosecute. The UK government, unlike some European countries, does not formerly pay ransoms.
A government review into US hostage policy is underway, but Mr Obama has reiterated that it would not re-evaluate the basic principle of ransom, even though he was personally "heartbroken" over the death of Ms Mueller.
"The one thing that we have held to is a policy of not paying ransoms with an organisation like Isil (Isis)," he said.
"And the reason is, once we start doing that, not only are we financing their slaughter of innocent people and strengthening their organisation, but we're actually making Americans even greater targets for future kidnappings."
Understanding the pain incurred by the family of hostages who have reported feeling powerless to help those in captivity, Mr Obama said talking to them was "as tough as anything I do". But he reiterated: "We will do everything we can short of providing an incentive for future Americans to be caught."
Reuse content