Thousands of motorists stranded by snow and freezing weather were forced to spend up to 24 hours in their vehicles after a winter storm created a huge traffic jam in the US state of Kentucky.
National Guard soldiers and emergency workers were dispatched to carry out safety checks as people were forced to hunker down for the night in their vehicles on the I-65 interstate highway.
Among those stranded on the road were the Rev Jesse Jackson's wife and other members of his Rainbow/PUSH Coalition staff. The group was on its way to join Mr Jackson in Selma, Alabama, for this weekend's events commemorating the 50th anniversary of the civil rights march led by Dr Martin Luther King.
One motorist, Larry Weas, told the Associated Press that he had tried to conserve fuel by turning off his engine, despite the freezing weather, and scooping snow into a bucket in order to drink.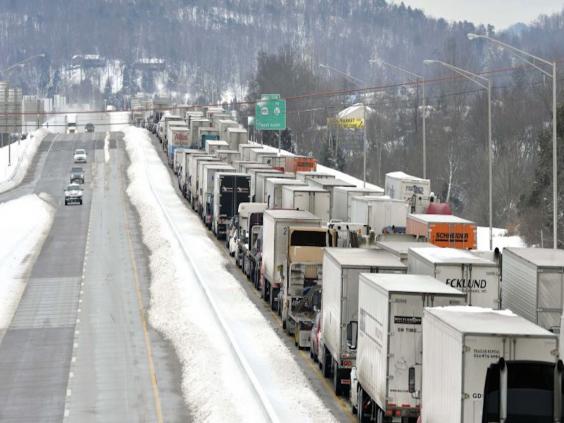 "This has been a lesson of survival," said the 54-year-old man, who is diabetic.
People were forced to get out of their cars and try and find some privacy in the snow on the edge of the highway in the absence of a proper lavatory.
"You see miles and miles of tail ends and tail ends," said National Guard trooper Jeriel Clark. "It's not a very good sight."
Kentucky's governor, Steve Beshear, declared a state of emergency, authorising the National Guard to help with relief efforts. His office reported that motorists were being evacuated by county emergency personnel, law enforcement and the guard and taken to shelters.
Reuse content