The US Secretary of State, John Kerry, yesterday urged Edward Snowden to "man up and come back to the United States", after the whistle-blower had granted a wide-ranging television interview to a US network.
Mr Kerry was responding to Mr Snowden's interview in which the former National Security Agency analyst accused the US government of "misleading" the public about the extent of his intelligence background and expertise.
Last year Mr Snowden, 30, leaked a vast cache of classified documents to the media, revealing the reach of secret US surveillance programmes and setting off an international debate about the balance between privacy and security. Interviewed by NBC anchor Brian Williams in Moscow, where he fled following the leaks, Mr Snowden said he was not merely a "low-level systems administrator", as the US authorities claimed.
"I was trained as a spy in sort of the traditional sense of the word," he said, "in that I lived and worked undercover overseas – pretending to work in a job that I'm not – and even being assigned a name that was not mine." But, he added: "I am a technical expert. I don't work with people. I don't recruit agents. What I do is I put systems to work for the United States. And I've done that at all levels – from the bottom on the ground all the way to the top."
The Obama administration has repeatedly downplayed Mr Snowden's role in the intelligence services, he said. "They're trying to use one position that I've had in a career, here or there, to distract from the totality of my experience, which is that I've worked for the Central Intelligence Agency, undercover, overseas.
"I've worked for the National Security Agency, undercover, overseas. And I've worked for the Defence Intelligence Agency as a lecturer at the Joint Counterintelligence Training Academy, where I developed sources and methods for keeping our information and people secure in the most hostile and dangerous environments around the world."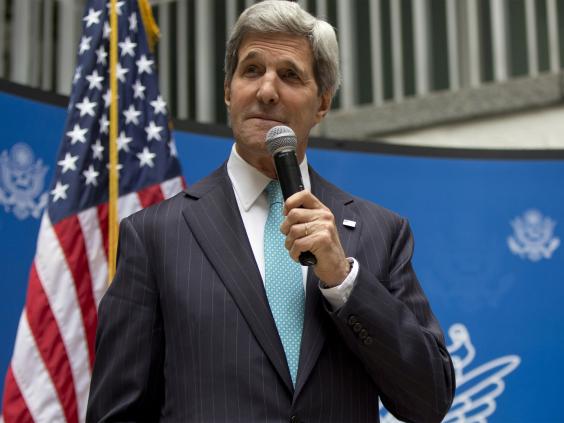 The interview took place at Moscow's Kempinski Hotel last week, following several months of negotiations between NBC and Mr Snowden's representatives. The hour-long interview, his first with a US news organisation, was due to be broadcast yesterday.
Speaking to The New York Times, Williams described Mr Snowden as "blindingly smart", adding: "What's going to be most interesting is to see if [the interview] moves the conversation or changes any minds."
Mr Snowden said in the interview that he had never intended to stay in Russia, but was passing through on a connecting flight to Cuba when the US revoked his passport, forcing him to remain in Moscow. Asked to respond, Mr Kerry told NBC: "For a supposedly smart guy, that's a pretty dumb answer."
He went on: "If Mr Snowden wants to come back to the United States today, we'll have him on a flight today… and he should come back, and that's what a patriot would do. A patriot would not run away and look for refuge in Russia or Cuba. A patriot would stand up in the United States and make his case to the American people. The fact is that he can come home, but he's a fugitive from justice which is why he is not being permitted to fly around the world."
Reuse content