Krishna Maharaj sits in the gloomy Miami courtroom his fingers curled into his palms, cuffs around his wrists. He can only watch as Florida circuit judge William Thomas listens to testimony in a hearing that may or may not give him a second – and surely his last – chance to prove he is not a killer.
Normally, the odds for Maharaj, a British citizen, would seem poor. Convicted in 1987 for the murders of two business associates – father and son, Derrick and Duane Moo Young – in a Miami hotel room, he was sentenced to death. It was commuted to life imprisonment in 1997 but otherwise the US justice system prefers to let his kind stay where they are. That would mean his expiring behind bars anyway.
But the case of Trinidad-born, Maharaj, who at 75 years old is in failing health, is hardly normal. Rather it is the stuff of a movie-length version of the old TV show about violence, crookery, drug-trafficking and corruption in this town, Miami Vice. It is the contention of his defence team that Maharaj, once used to the London high life, was framed by henchmen of the late Colombian drug lord, Pablo Escobar.
That allegation is part of what Judge Thomas will have to ponder when this week long evidentiary hearing concludes tomorrow. He will also have to weigh claims made in his court that investigators of the double murder in Room 1215 of the DuPont Plaza Hotel in October 1986 repeatedly turned a blind eye to "red flags" that should have led them not to Maharaj but to the Colombia drug complex.
Leading the defence team is Clive Stafford Smith, who heads the London-based human rights group, Reprieve, which fights for prisoners' rights. It's his contention that the investigation was marred not just by incompetence but also by corruption in a system that regularly saw police take cash from the cartels in return for giving them leeway – that his client has been deprived of freedom for 28 years without cause.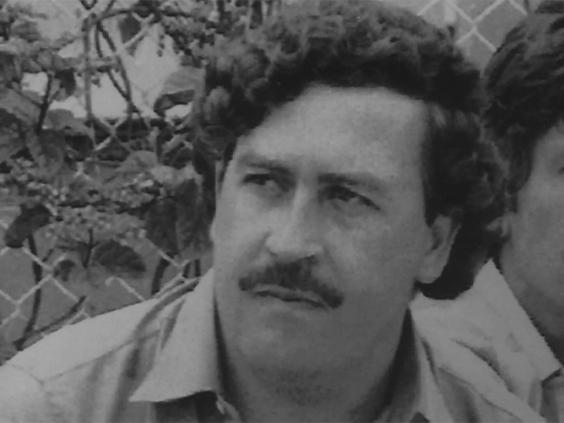 It is a version that was upheld by a witness, Michael Flynn, a former police officer who told the court he had been told by another detective on the case that Maharaj "got hooked up for it … set up".
Earlier, a former pilot who shipped cocaine for the Medellin cartel said he had heard its boss, Escobar, discuss how he had had men fitting the description of the Moo Youngs killed. "You got the wrong guy," he said.
Under cross-examination yesterday, Flynn, himself serving 25 years for domestic battery and drug possession, denied he had spoken with Mr Stafford Smith in the hope of legal favours in return.
"I didn't expect anything from him," he said. "I gave him my point of view" about police corruption at that time. He conceded the only reason he had to doubt Maharaj's guilt was because of what the other detective, who is no longer alive, had told him. "I just know what [he] told me," he said.
A multi-millionaire from a banana importing business and an avid collector of race horses and Rolls-Royces, Maharaj was living with his wife, Marita, between London and Fort Lauderdale at the time of the murders. He indeed went to Room 1215 on the day in question to meet a business associate, who, he contends, didn't show up. The defence says he was lured there so he would leave his fingerprints and open himself up to being framed for the murders in the same room later.
On Monday, a former Drugs Enforcement Agent, Henry Cuervo, spoke of the "red flags" ignored in the 1986 investigation that should have tied the scene to Colombian drug traffickers. For instance the room opposite 1215 was occupied by Jaime Vallejo Mejia, a convicted Colombian money launderer, who, the defence says, had hired two men to kill the Moo Youngs, identified as Manuel Guillermo Zuluaga Salazar – an Escobar hitman known as "the Blade" – and John Henry Millan, or "el Chino".
The Moo Youngs were, "eliminated because they had lost Colombian drug money", according to one drug trafficker cited in court records. At the centre of the prosecution, however, case is a business dispute that was festering at the time between Maharaj and the Moo Youngs who owed him roughly $400,000 (£253,000). That outstanding sum was the motive for the killings, the prosecution still contends.
Prince Ellis, a Bahamian staying at the DuPont Plaza at the time of the killings, testified yesterday seeing police rush into the lobby and being taken with a friend, Eddie Dames, to a police station for questioning. Room 1215 had been booked in the name of Mr Dames, later also found to have ties to the cartels.
After being released he was led by Mr Dames to a waiting car. Inside it was Neville Butler, who was to be a "star witness" at the trial of Maharaj saying he had seen him shoot the Moo Youngs. Mr Ellis recounted that Mr Butler was "slumped back and his shirt was all torn, it had blood on it". He then recalled Mr Butler telling Mr Dames what had happened on Room 1215, implying that people, plural, had done the shootings. "Neville said to Eddie that they just went crazy and started shooting and there was bullets all over the place." He said Mr Butler may also have made reference to "two suitcases of money".
Later the three met police officers again at a nearby restaurant. One of the men, probably Mr Butler, Mr Ells testified, told the officers that "they" – the killers – were "down at the Denny's restaurant by the [Miami] airport". Asked whether through all of this time, he had seen Maharaj, whether he knew Maharaj or had heard Maharaj mentioned in any of the conversations, he three times said, "No".
After concluding the evidentiary hearing, where there is no jury, Judge Thomas will accept written briefs from both sides before writing his ruling, possibly before year's end. It is the hope of the defence that if he doesn't exonerate their client completely he will at least order a new trial. If instead he decides to do neither and lets the 1987 conviction stand, Maharaj's last best hope for freedom would be finally dashed.
Reuse content