The last surviving member of the American crew who dropped the Hiroshima nuclear bomb that killed 140,000 people and triggered the end of the Second World War has died.
Theodore "Dutch" Van Kirk, 93, was navigator on board the US B-29 Superfortress Enola Gay that dropped the atomic bomb on the Japanese city of Hiroshima on 6 August 1945. 
He died of natural causes at a retirement home in Georgia where he lived with his son Tom Van Kirk.
Mr Van Kirk served in the military for a year after the war ended in 1945 and then became an expert in chemical engineering, later joining the US chemicals company DuPont where he stayed until his retirement in 1985.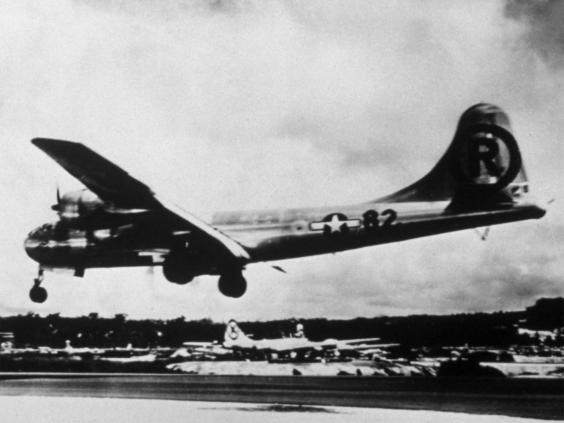 One of 12 crew members on the Enola Gay, he always defended the bombing, saying it accelerated an end to a conflict that would have cost many more lives.
Two-fifths of Hiroshima's population of 350,000 died in the attack and its aftermath. Three days after Hiroshima, a second nuclear device was dropped on Nagasaki, claiming 80,000 lives. Japan surrendered six days later.
"I honestly believe the use of the atomic bomb saved lives in the long run," he said in an interview in 2005.