A man who ambushed a hunter in a naked attack as he yelled about the Sasquatch, has been jailed for 10 years.
A Washington County court heard that before the attack, Linus Norgren, 22, had stopped his treatment for bi-polar, had not slept in days and was suffering "catastrophic mental disturbances", KTPV reported.
On the morning of 10 October 2013, Jeff McDonald was on a rural hilltop when he spotted a naked Norgren in the woods, clutching a saw owned by the hunter. Norgren dropped the saw and proceeded to try to wrestle the McDonald's rifle from him.
Norgren then knocked McDonald out with a rock, and dislocated his shoulders by "violently [ripping]" at his arms, before he attempted to strangle him and dig his thumbs into his eyes.
The onslaught ended when Norgren passed out from exhaustion. McDonald was then able to call the police, while holding a gun to Norgren's head. Emergency services spent 90 minutes trawling though thick forest and steep terrain to find the men.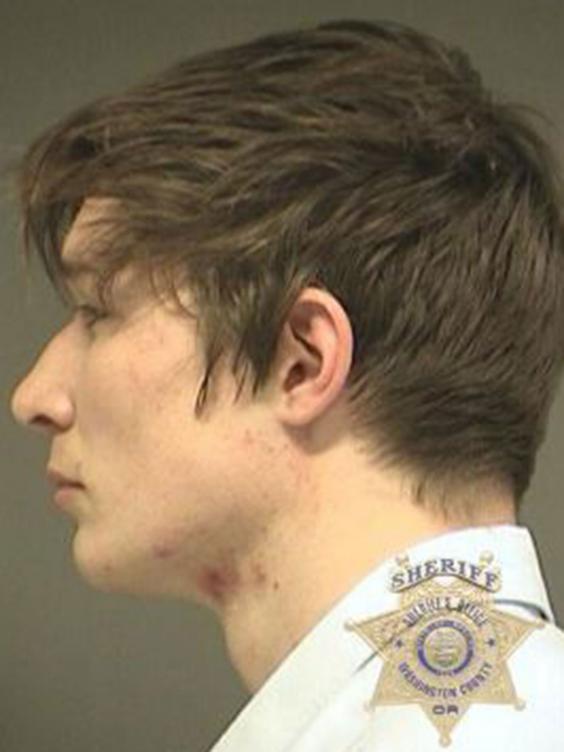 Norgren's intentions were clear because he had told McDonald:  "Sasquatch kills the hunter", prosecutor Megan Johnson said in her closing statements to court.
But Norgren told the judge that he suffers from bipolar, and felt he needed to defend himself from McDonald, who had frightened him. He pleaded that he hadn't intended to hurt the hunter, and he never wanted to kill him.
He told a court, according to KTPV: "Not to make excuses for myself, but Mr. McDonald's presence was absolutely terrifying.
"I truly believed I needed to defend myself to get out of that situation and go home," he told the judge at his sentencing hearing Tuesday. "I didn't want to hurt him, I didn't want to hurt Mr. McDonald. I didn't want to kill him. I didn't want anything to happen to either of us."
His defence lawyer said as his client was sentenced that he could not use insanity as a defense without Norgen's consent, but said his mental illness was a significant mitigating factor.
A court in Washington County rejected Norgen's argument that he had acted in self-defence, and found him guilty of attempted murder and assault, the Oregonian reported.
Norgen  was also ordered to pay the victim $25,000 in restitution and more than $66,000 in fines and insurance reimbursement.
Reuse content