The Bush family has loomed large over American politics for decades – so much so that even matriarch Barbara has said enough is enough.
But the US public is set to welcome yet another public servant with the name George Bush, as the son of former Governor of Texas Jeb Bush makes his long-anticipated move from law to politics.
George P Bush, the grandson of former President George H W and nephew of George W, is the firm favourite to claim victory next month in the election for Texas Land Commissioner".
The role may be little-known outside the state, but it is firmly established as a stepping stone to bigger things in Texas – and, it must be assumed given George P's name, beyond.
The 38-year-old has been building up to a role in the public eye since he led the pledge of allegiance at the age of 12, and doesn't need any extra help as he sails his way towards an influential state position.
Nonetheless, his father Jeb Bush – who also happens to be a possible candidate for president in 2016 – turned out to support his son on the campaign trail yesterday.
"I don't know why it is that one generation of Bush after another has to run for office," Jeb Bush said. "But apparently nothing's changed."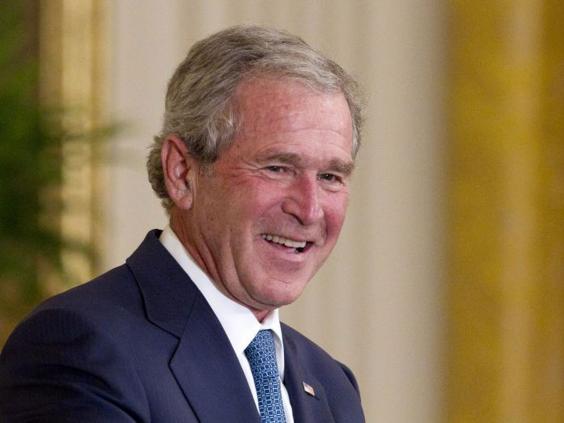 While some George Bush critics would say he doesn't really have much to live up to at all, if George P wins next month he will actually be on track to become the most successful Bush yet.
Victory in Texas would make him the only member of his family to win his first election. Both George H W and George W lost early campaigns before winning the White House, and his father won the Florida governorship on his second try.
Even his great-grandfather, family patriarch and long-serving Connecticut Senator Prescott Bush – after whom George P is named – lost in his inaugural vote.
Speaking about Jeb Bush's 2016 presidential hopes, Barbara Bush said in an interview with C-Span in January: "If we can't find more than two or three families to run for higher office, that's silly. [T]here's no question in my mind that Jeb is the best-qualified person to run for president, but I hope he won't."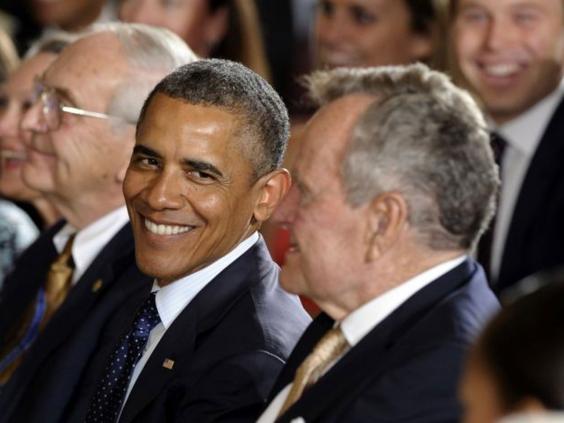 And while in a father-son interview with AP on Tuesday Jeb dismissed these concerns, George P said he had discussed his move to politics with his family.
"I would be remiss in not asking for their advice as it relates to public service and over the course of time in soliciting opinions and advice and of course with my beautiful wife here, because I wouldn't be able to offer myself to Texans without her and as my most important adviser.
"I just felt in my heart and on a personal level, it was time to serve," he added.
Reuse content