A Louisiana police officer was reportedly shot dead by his own cousin after responding to a house call in which a woman was killed and two others badly injured.
Police officer Henry Nelson, 51, died on Wednesday, having attended the scene of a crime in Sunset, Louisiana, by his apparent killer – his cousin Harrison Riley Jr, 35. 
Mr Riley allegedly stabbed Shameka Johnson, 40, to death, and wounded her sister Shurlay Johnson, 34, as well as his wife, Courtney Jolivette Riley, according to St. Landry Parish Sheriff Bobby Guidroz.
The Johnsons are the sisters of the town's mayor Shaterral Johnson and were also siblings to Mrs Riley.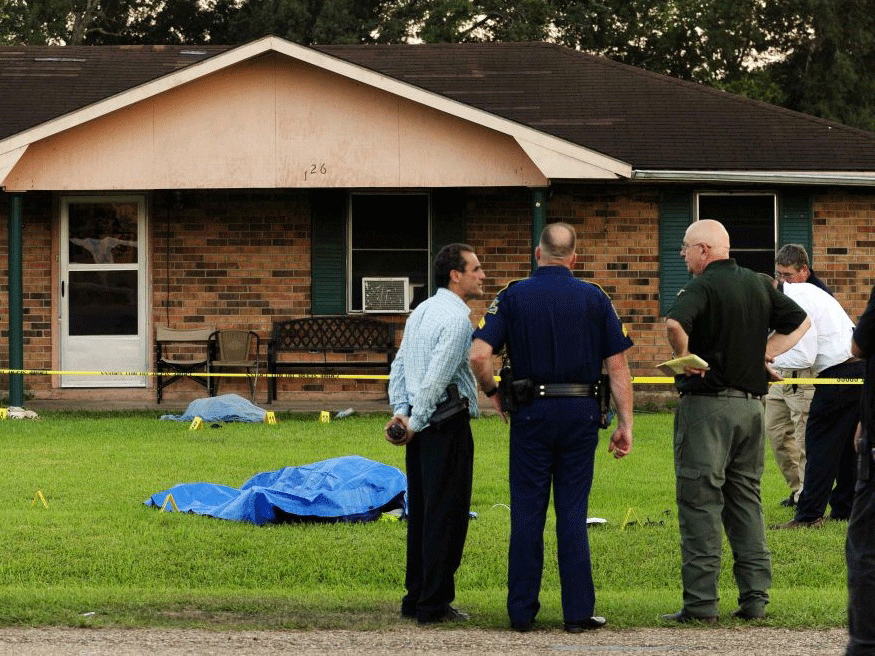 Mr Nelson is reported to have been killed with the police handgun he carried as part of his job.
After the attacks, Mr Riley drove from the house and crashed into the Sunset Mini Mart convenience store, where he barricaded himself inside an office for nearly two hours, Fox News reports.
Having refused to come out and saying he was ready to fight, Mr Riley – who is originally from New Orleans but moved to the area recently - gave himself up after police used tear gas.
Up to 50 police officers were called to the stand-off at the store.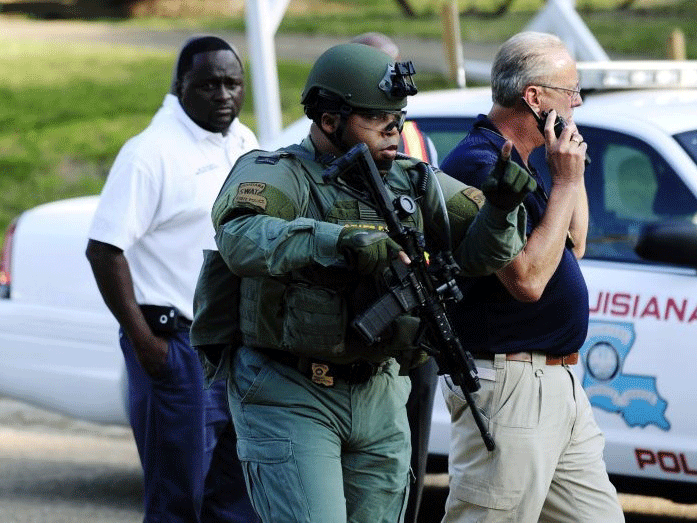 Sheriff Guidroz said the violence began after an argument between the Rileys at a house belonging to the Johnsons' mother – which was paid for by the mayor, according to the Daily Mail.
He said Mr Riley would be charged with the two separate offences of first degree murder and first degree murder of a police officer, among other crimes.
Each of the first degree murder charges carries a possible death penalty.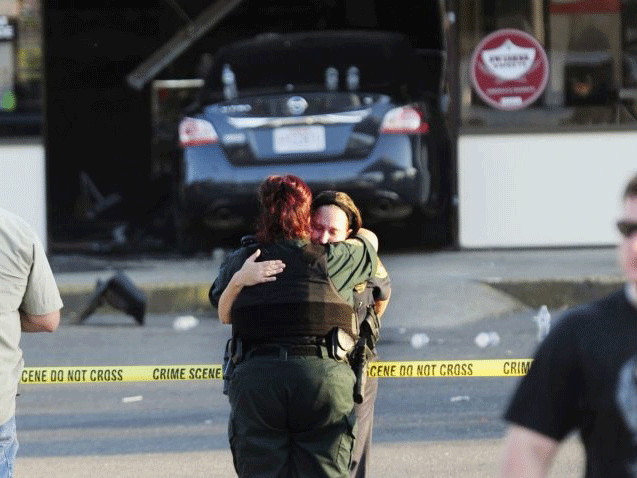 Sunset police chief Luis Padilla said Mr Nelson had been with the police department since 2002 and "loved life".
Louisiana state trooper, Steven Vincent, 43, died on Monday, days after taking two gunshots to the head from a motorist during a traffic stop.