A machete-wielding man shot by police during a rampage at New Orleans' Louis Armstrong International Airport has died – and was found to have carried a bag of Molotov cocktails.
Richard White, 63, was shot three times by a female police officer after he chased an unarmed Transportation Security Administration (TSA) agent through the busy concourse.
He had also sprayed her and several travellers queuing up at the checkpoint with a can of wasp killer during the incident that occurred shortly before 8pm on Friday.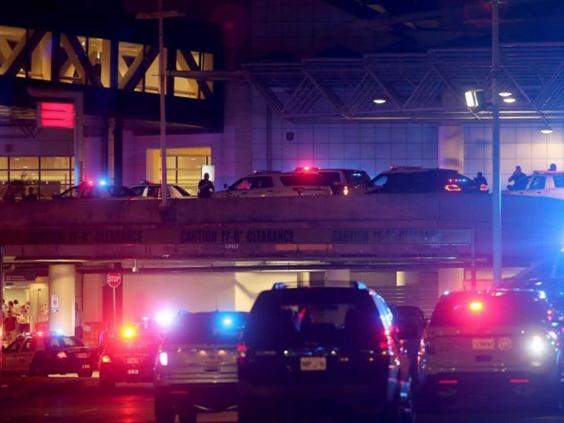 After he pulled the machete from his waistband, she blocked the weapon with a piece of luggage as he ran through a metal detector. He was shot in the face, chest and left thigh.
The man, who was a Jehovah's Witness and refused "certain types of medical care" – according to Sheriff Newell Normand – died yesterday at 4.02pm local time and was found to have had a bag of six glass Mason jars with cloth wicks soaked in gasoline and a lighter.
Smoke bombs and tanks of highly-flammable acetylene, refrigeration gas Freon and oxygen were discovered in the trunk of his car, the sheriff said. His motives and reasons for being at the airport are yet to be known.
Farah Stockman, a Boston Globe journalist, was present when the incident unfolded and posted a picture of White handcuffed and lying on the airport floor.
They began taking him out on a stretcher pic.twitter.com/bW4Vn8j2IO

; Farah Stockman (@fstockman) March 21, 2015
"Fortunately, he didn't seriously injure anybody," Mr Normand said.
The sheriff added that White, who is believed to have been a taxi driver, had a history of mental health issues but investigators were trying to determine the nature and extent of the problems.
His family has been co-operating with the investigation.
New Orleans mayor Mitch Landrieu said a review of security procedures will follow, adding that it is standard after any emergency.
Reuse content