On the morning of 12 May, Mahdi Hashi was brought from a high-security cell in New York's Manhattan Correctional Facility, where he had been held in solitary confinement since 2012, and asked to answer the charge of providing support to the Somalia terrorist group al-Shabaab.
Hashi, 25, who grew up in Camden, north London, but is no longer able to call himself British because Theresa May has stripped him of his citizenship, told the judge he wished to plead guilty.
His conviction marks the end of a three-year investigation, which the FBI was quick to trumpet as another success in its battle to win the war on terrorism.
Yet the case of Mahdi Hashi may not be all that it seems.
His journey from the streets of Camden, where he worked as a community youth leader, to a New York terrorism court room has taken in encounters with MI5, claims of torture in an East African prison and an American interrogation and rendition programme that was supposed to be outlawed by President Obama.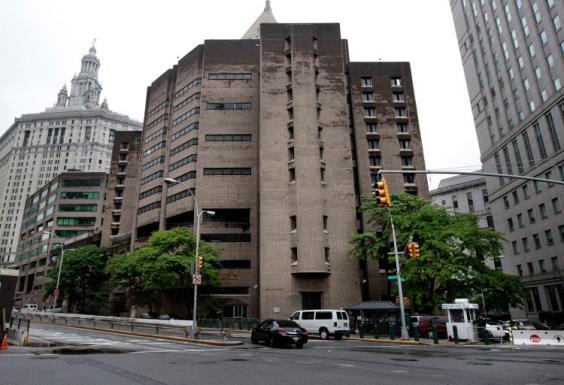 After his arrest in East Africa in 2012, Hashi had first faced allegations that he was part of an elite al-Shabaab suicide squad planning chemical weapons attacks on the US.
But this week, US federal prosecutors accepted a plea to the controversial charge of providing material support to terrorism, an offence that imposes guilt by association.
Hashi's supporters claim that he had been visiting family in Somalia in 2012 when Theresa May stripped him of his passport under Britain's own controversial powers against terror suspects.
When he later tried to leave war-torn Somalia, he was picked up by an "unnamed" East African security agency before being handed over to the Americans.
His lawyers say that he was detained in Djibouti where he was illegally interrogated and threatened with physical and sexual abuse in order to force him to co-operate.
Finally, the FBI arranged for Hashi, now no longer a British citizen, to be flown to New York where he was held for three years before being put on trial for terrorism.
His supporters say that such harsh treatment and all those years in solitary confinement left him little choice but to end his ordeal by pleading guilty.
In the long-running war on terror, all this has a very familiar ring. But because cases like Hashi's are nearly always wrapped up in issues of national security in which intelligence against a suspect remains secret, the full story is hardly ever told.
But the case against Mahdi Hashi is more illuminating.
In a post-conviction statement released by the FBI, it is clear that Hashi has admitted to something that demonstrably cannot not be completely true.
The FBI says that "between approximately December 2008 and August 2012, the defendants [Hashi appeared with two others in the case] served as members of al-Shabaab in Somalia, where they agreed with others to support al-Shabaab and its extremist agenda".
But in May 2009, a year after the FBI said he was in Somalia supporting al-Shabaab, Hashi was interviewed by The Independent in London when he complained of harassment by MI5. In fact, part of his complaint was that the security services in the UK and Djibouti were making it impossible for him to visit Somalia. He denied being involved in terrorism and claimed that he felt he was being targeted simply because he wanted to travel to Somalia, where some of his family lived.
The second part of the public case against Hashi released by the FBI on Tuesday was that he "was a close associate of American-born al-Shabaab leader Omar Hammami". This was a key element in the offence of providing material support to al-Shabaab. Hammami was an American Islamist known as Abu Mansour al-Amriki who had joined al-Shabaab in 2010. But he was aligned to a more moderate wing within the terror organisation, and before Hashi had arrived in Somalia in 2012, he had left al-Shabaab after expressing misgivings about its violent direction. In 2013, Hammami was killed by the al-Shabaab leadership for what they regarded as his  betrayal.
Hashi was one of a number of young Somali Muslim men interviewed by The Independent in 2009 and 2010, each of whom claimed they faced intimidation by the security services. It is difficult to argue that none of them was interested in Islamist extremism or had some contact with terror suspects.
Yet at the time not one of these men had a criminal record and all appeared genuine in their wish to lead violence-free lives while living in the UK. There are hundreds, maybe thousands, more young Muslim men today wrestling with what they perceive to be contradictions between their religious and British identities. A tiny number may feel the need to join terrorist groups to resolve these issues, and they must be properly investigated by our security agencies. But the vast majority want openly to engage with the arguments without fear of harassment and intimidation.
The leader of the community centre where Mahdi Hashi worked in 2009 believes the Home Secretary's decision to take away his citizenship was ill-judged and left him exiled in a country where he was not equipped to survive.
Sharhabeel Lone, chairman of the Kentish Town Community Centre, told The Independent: "Let down by his own country and at the mercy of a foreign power's skewed judicial system – three years of solitary confinement have extracted a confession from Mahdi that he was a member of a terrorist organisation in Somalia for four years. But that can't be true because, for nearly two of those years, he was helping young people out of gang crime and drugs as a junior youth leader with our organisation."
Reuse content