A Florida man has been sentenced to almost 14 years in prison after he tricked his former girlfriend into taking a pill he believed would cause her to have a miscarriage.
John Weldon pleaded guilty in September to tampering with a consumer product and conspiracy to commit mail fraud. He had faced a possible life sentence if convicted of his original charge of killing an unborn child.
Prosecutors say the 29-year-old forged a signature last year on a prescription for a pill used to induce labour. He relabelled a pill bottle as an antibiotic and told his then-girlfriend Remee Lee to take the pills for a bacterial infection. She was between six and seven weeks pregnant when she miscarried.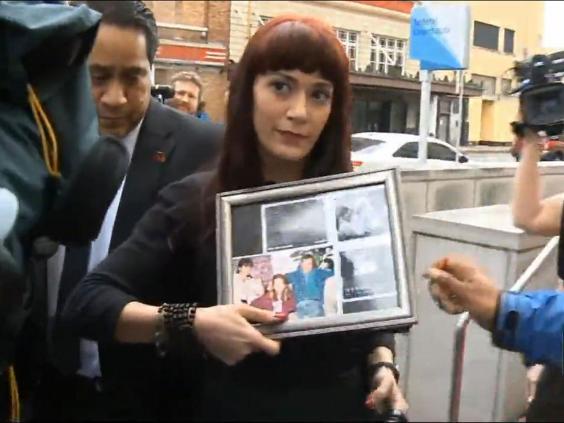 During the trial, Ms Lee told the courtroom: "The only thing I want now is for the court to show Andrew the same amount of mercy he showed me in my pregnancy," she said.
Welden admitted in a plea agreement that he forged the signature of his father Dr Stephen Weldon to obtain the drug, who is a Tampa-area obstetrician. His father has not been accused of wrongdoing and has not been charged with any crime.
He was sentenced to 13 years and 8 months in prison on Monday afternoon by a Tampa judge.
"Of course I'm remorseful for everything," Wedlen said as he was escorted out of the courtroom.
Reuse content