Mexican officials have mounted a widespread manhunt for escaped drug lord Joaquin Guzman, but more than 24 hours after his prison break there appeared to be no sign of him.
Authorities rolled out highway checkpoints, stepped up border security and closed an international airport but appeared unable to track Guzman down.
The situation is an embarrassment for the government of President Enrique Pena Nieto and is likely to frustrate the US, which has put more than $1 billion into joint efforts to battle drugs cartels.
In an interview on CNN, Ana Maria Salazar, a security analyst and former Pentagon anti-drugs official, said: "One would have assumed that he [Guzman] would have been the most watched criminal in the world, and apparently, that just didn't happen.
"Obviously it's going to raise a lot of questions as to what's happening with the Mexican criminal justice system."
Mexican security expert Jorge Chabat said: "For the most-wanted criminal to escape from the highest-security prison is going to create conflicts, the first of them with the United States."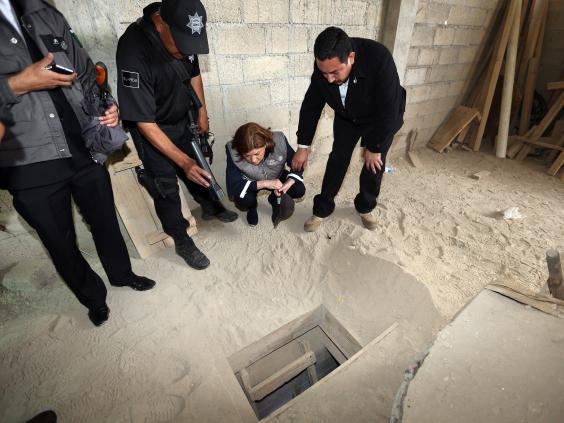 Guzman, known as 'El Chapo' for his short stature, escaped from the maximum security Altiplano prison on Saturday via a shaft that linked his prison cell's shower area to a mile-long tunnel.
Images released by Mexico's attorney general showed the end of the tunnel through which Guzman allegedly escaped.
The tunnel appears to have been a sophisticated work of engineering with ventilation, lighting and a motorcycle apparently used to move dirt.
It ends at a construction site close to the prison, opening out into a half-built house.
It was apparently built over the last year right under authorities' noses and its scale has raised suspicions of corruption within the prison service.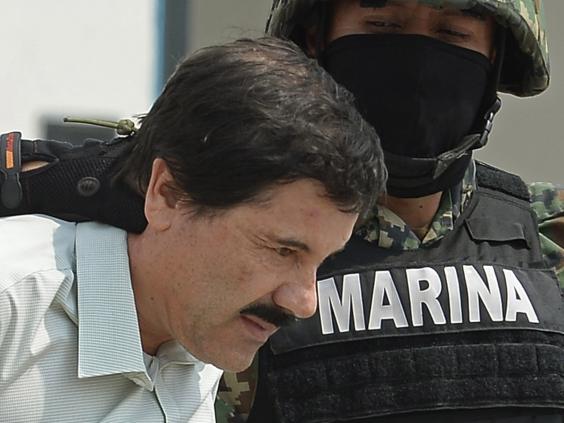 The incident also marks the second time Guzman has escaped from prison. In a previous prison break in 2001 he escaped in a laundry cart and remained on the run for nearly four years.
At the time of his capture Mr Pena Nieto said that allowing him to escape again would be "unforgiveable".
Guzman heads the Sinaloa Cartel, which the US described as one of the world's most "violent and powerful drugs cartels".
(Additional reporting by agencies)
Reuse content