The words were more or less the same, the delivery instantly recognisable.
Yet while one of the events at which Martin Luther King delivered his "I have a Dream" speech became a seminal, touchstone moment in American history, the other was more or else forgotten.
It was always known the civil rights leader had fine-tuned the speech that he would deliver on August 28 1963 in Washington DC. But this week, a history professor revealed a lost recording of a version King had given nine months earlier in North Carolina.
While hundreds of thousands of people had listened to the speech in the nation's capital, no more than 2,000 were present when King spoke at the gymnasium of an all-black school in Rocky Mount on November 27 1962.
"I have a dream tonight," King said in North Carolina.
"One day my little daughter and my two sons will grow up in world not conscious of the colour of their skin but only conscious of the fact that they are members of the human race. I have a dream tonight."
While historians were aware of the 55-minute North Carolina speech, a recording was not known to exist until English professor Jason Miller found an ageing reel-to-reel tape in a local library. Mr Miller played it in public for the first time Tuesday at North Carolina State University, where he teaches.
Mr Miller told The Independent he had first started investigating the address in 2008 while researching a book, Origins of the Dream, that examines King's speeches and poetry. He said it was part part civil rights address, part sermon.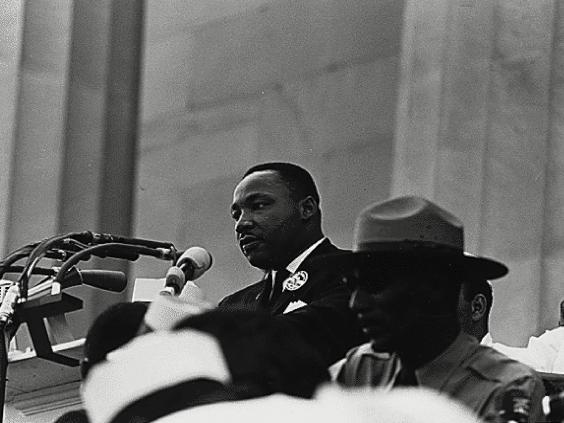 It was during the research that he heard rumours of that a transcript of the 1962 speech may exist.  He reckoned that if there was a transcript, there might also be a recording.
He sent emails and made calls until he eventually heard from the Braswell Public Library in Rocky Mount, where staff said a box with the recording had mysteriously appeared on a desk one day.
Handwriting on the box described it as a recording of King's speech, and said "please do not erase". "That must have been a teacher who realised the value of the speech and who decided to preserve it," said Mr Miller.
Before listening to the recording, Miller confirmed that the 1.5-millimetre acetate reel-to-reel tape could be played safely. He said the moment he first played the lost recording was nothing less than remarkable.
Mr Miller said he then drove to Philadelphia to request the held of audio expert, George Blood, who set it as close to its original levels as he could. Mr Blood, whose clients include the Library of Congress, digitised the tape.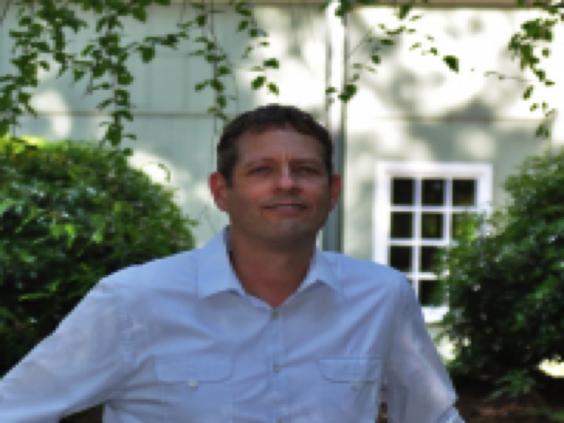 King used the phrase "I have a dream" eight times in his address to about 2,000 people at Booker T Washington High School in Rocky Mount in eastern North Carolina, eight months before he electrified the country during the so-called March on Washington, the Associated Press said.
He also referred to "the sons of former slaves and the sons of former slave owners," saying he dreamed they would "meet at the table of brotherhood".
On the steps of the Lincoln Memorial, where he spoke in Washington King changed that to "sit down together at the table of brotherhood". In both speeches, "Let Freedom Ring" served as his rallying cry.
"It's not so much the message of a man," Rev William Barber, president of the state chapter of the NAACP, told the AP.
"It's the message of a movement, which is why he kept delivering it. It proves once again that the "I have a dream" portion was not a good climax to a speech for mere applause, but an enduring call to hopeful resistance and a nonviolent challenge to injustice."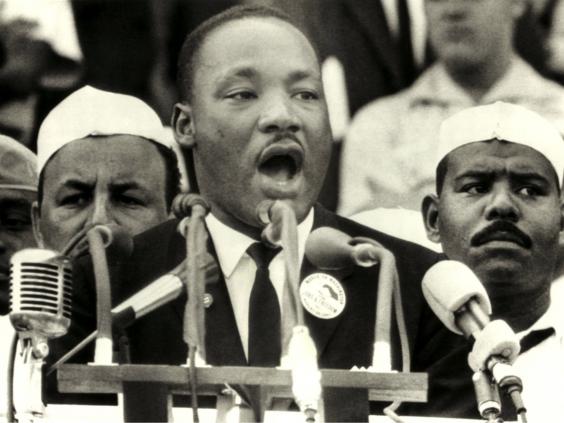 Experts have said it may have been fortunate that King practiced the "dream" section of his speech in North Carolina, and later in Detroit, as it was not part of the type-written text prepared for Washington.
Indeed, historians say the singer Mahalia Jackson shouted "Tell them about the dream, Martin," as he reached a slow point in his prepared text. King then improvised, and lit up the audience.
Three people who were in the audience that day in 1962 listened again Tuesday as the recording was played at the university's James B Hunt Library.
One of them was 95-year-old Helen Gay, who had served King his evening meal in Rocky Mount. Mr Miller said: "She said that she had served him steak and potatoes, on the best china she could find."
Also present was Herbert Tillman, an African American who was 17 years old at the time, and who said King's speech had made a huge impression of him as he and his classmates struggled with the daily horrors of segreation. He said it was very emotional to hear on the himself and his fellow pupils cheering King as he spoke.
Speaking from Rocky Mount, Mr Tillman said he believed King's "dream" was perhaps 60 per cent completed. He said there remained much to still be done, including in North Carolina where campaigners say controversial legislation has threatened access to voting for minorities.
"There is still a lot to do, but it's a far cry from what it was then," he said.
Reuse content