A family in Maryland is confronting tragedy after a man and seven of his children were found dead from carbon monoxide poisoning – allegedly killed by fumes from a generator they used after a power company cut off their electricity.
Reports said the bodies of the man and his young children – five girls and two boys – were discovered in a home in Princess Anne, located 140 miles south east of Baltimore. Police were alerted to the the property by a colleague of the man who had not seen him at work for several days.
The Associated Press said that a couple at the property identified themselves on Monday night as the dead man's mother and step-father and named him as Rodney Todd. The couple, Bonnie and Lloyd Edwards, said police had told them the family had died of carbon monoxide poisoning.
Father And Seven Children Die In Gas Tragedy: Rodney Todd bought a generator to keep his five daughters and tw... http://t.co/lWbw2YkP44

— E.Newsman (@NewsmanE) April 7, 2015
The AP said that Bonnie Edwards identified the children as boys Cameron Todd, 13, and Zycheim Todd, 7, and girls Tynijuiza Todd, 15, Tykira Todd, 12, Tybree Todd, 10, Tyania Todd, 9, and 6-year-old Tybria Todd.
Lloyd Edwards said Delmarva Power had cut off the electricity to the house because of an outstanding bill.
"To keep his seven children warm, [he] bought a generator," Mr Edwards said. "It went out and the carbon monoxide consumed them."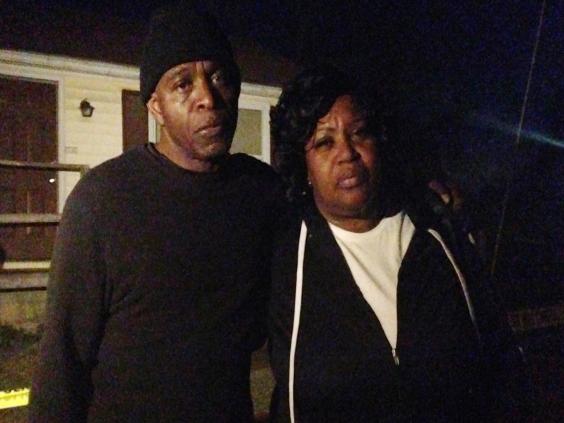 Princess Anne Police Chief Scott Keller told the AP there was a generator in the kitchen that was out of petrol. Police have said they are investigating the cause of the deaths.
Matt Likovich, a spokesman for Delmarva Power, could not immediately say whether the power had been cut off. He told The Independent: "Delmarva Power is investigating this incident right now."
Bonnie Edwards described her son as a loving, caring young man who set an example for his children. He was employed as a utility worker at the nearby University of Maryland Eastern Shore.
"I don't know anyone his age who would have done what he did [for his children]," she said. "I was so proud to say he took care of seven kids."
Reuse content