It started off a project by John D'Eri who wanted to find a job for his younger son, Andrew, who has autism. Today, the Rising Tide Car Wash is a success story that employs 35 autistic men and women
"We wanted to build an example big and bold and out there that other companies could go ahead and want to emulate," Andrew's brother Tom D'Eri, 25, told ABC News.
Tom D'Eri said the car wash was his brother's first business. He did not like it at first but the family started to noticed positive changes within just a few weeks.
"Typically people with autism are really good at structured tasks, following processes, attention to detail," said Mr D'Eri. "So we saw that they're really important skills that people with autism have that make them, in some case, the best employees you can have."
The Rising Tide Car Wash was opened in Parkland, Florida, in 2013. Many of the autistic employees suffered bullying at school. Mr D'Eri said once they start working, they learn confidence.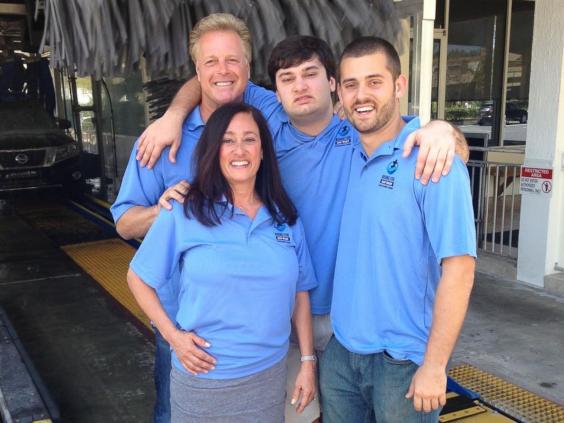 He added: "Once they start working with us they start getting positive reinforcement of doing a good job, a customer being happy, getting a tip, that really starts to open them up."
Reuse content