Miami's police department is facing further controversy after a video emerged of what appears to be a trailer for a documentary called Miami Blue: The Real Miami Vice.
The video, which was never picked up by a network, shows officers at work but also pays a lot of attention to women in bikinis: including one female police officer who is filmed on the beach with a badge strapped to her bikini.
Union president Lt Javier Ortiz told the Miami Herald that he was followed by a camera crew during the Ultra music festival in 2013, and claims that when he asked then police chief Manuel Orosa about the video he was told it was for "recruitment purposes".
However Orosa, who retired in December 2014, said he did not know the video existed until it was shown to him on 18 May.
He claimed that a local production company pitched the idea of a reality series and agreed to it in the hope it would lead to a donation for the Police Athletic League.
"They were here for about three days," Orosa said. "They shot some scenes with different officers and they packaged a six minute sizzler reel to sell it to the networks."
The original version has since been made private on YouTube, but other versions are still available to watch.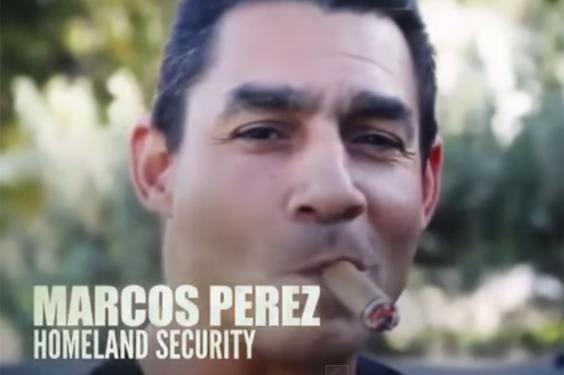 Current Chief Rodolfo Llanes said he is not happy with the female officers being objectified in the video, and is going to speak to an attorney about the trailer.
"That's not the image of the Miami Police Department I want to portray," he said.
Police in Miami launched an inquiry last week after it was revealed that a handful of officers allegedly sent hundreds of racist and pornographic emails, which included so-called jokes about President Barack Obama.
Police Chief Daniel Oates said that two of the 16 officers were senior members of the Miami Beach Police Department and were alleged to be the main instigators.
Reuse content