A memorial protest in Ferguson marking a year since a white police officer fatally shot unarmed black teenager Michael Brown turned violent, when an 18-year-old was critically wounded in a gunfight with police officers.
Rallies to remember Brown went ahead peacefully over the weekend, until Tyrone Harris was shot by police at around 11pm on Sunday night on West Florissant Avenue.
Earlier that day, Brown's father, Michael Brown Sr., led a rally starting where his son was fatally shot by officer Darren Wilson. A grand jury and the U.S. Department of Justice declined to prosecute Wilson, who resigned in November.
Hundreds of people later gathered at Greater St Mark Family Church for a service to remember Brown, where the late teenager's family sat behind the pulpit.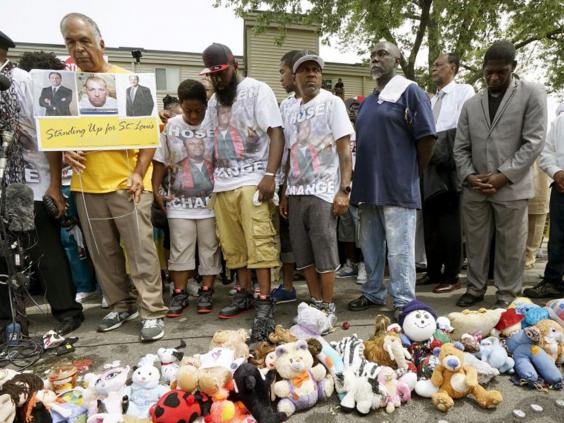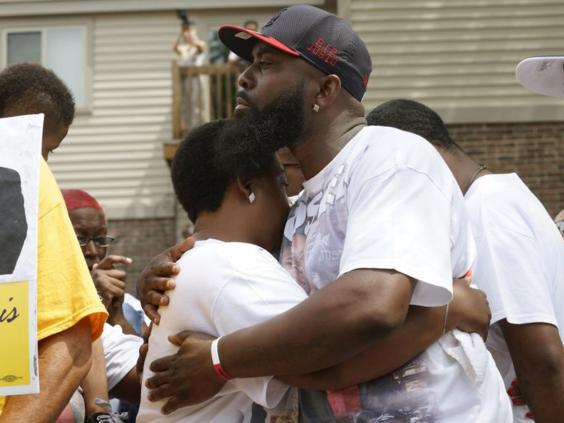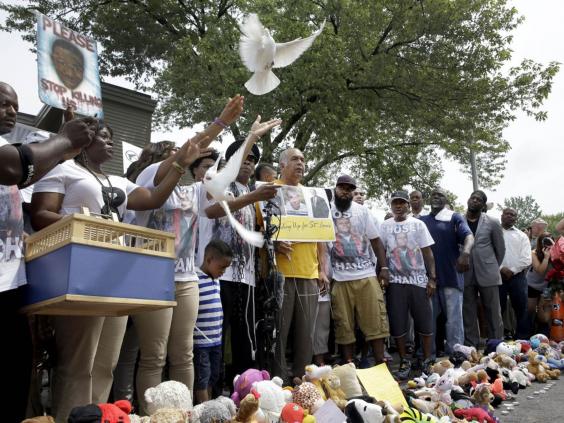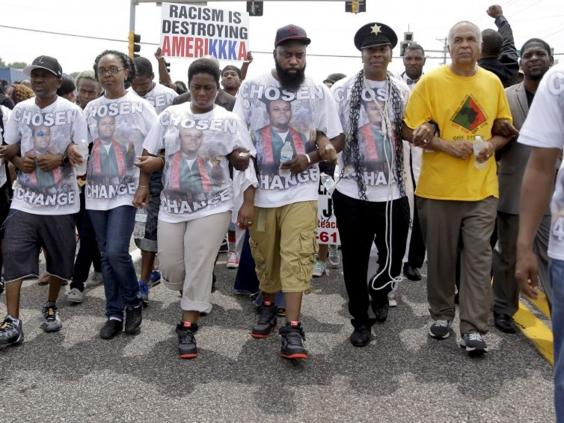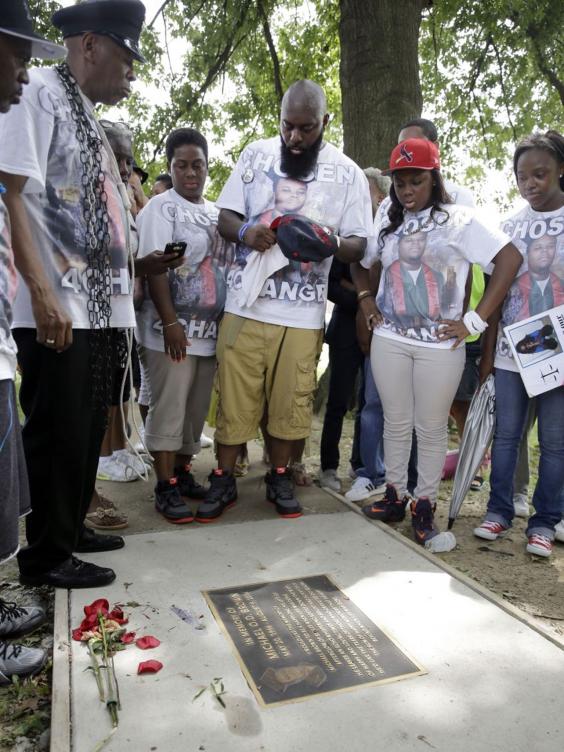 Before the gunfire, the mood at the protest became more tense, as protesters blocked off traffic on West Florissant Avenue.
As two groups exchanged gunfire at around 11:15pm, demonstrators and reporters ducked to the ground for safety.
Police said that a man then approached four officers in an unmarked police car and opened fire, prompting then to return bullets from inside the vehicle.
The police then pursued the man on foot, at which point he fired on the officers and all four fire back, Belmar told reporters.
Officers dressed in riot gear descended on the scene, and police shot smoke to disperse crowds who had congregated, said Belmar.
Tyrone Harris' father later told the St Louis Post-Dispatch that his son was the victim of the shooting.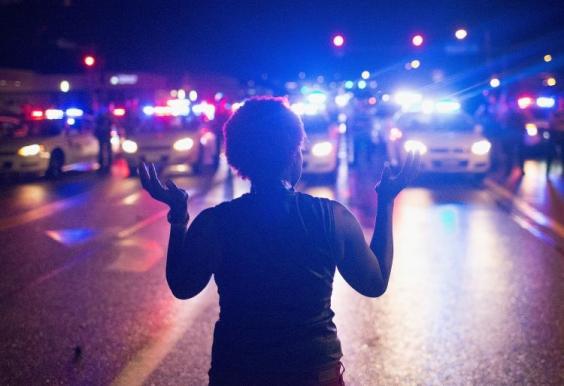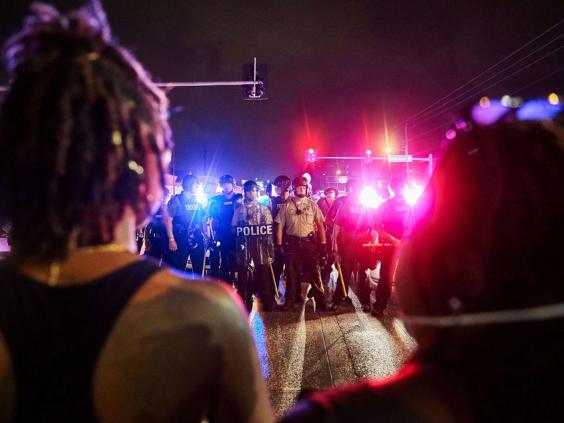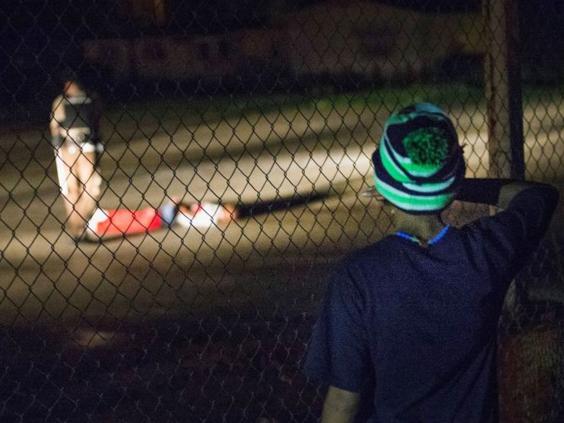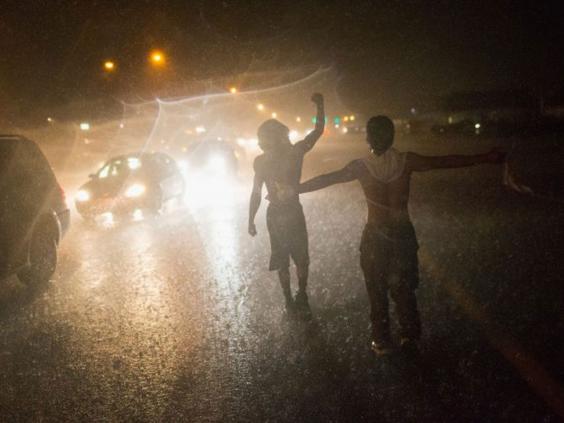 The teenager has since received emergency surgery at hospital. He is in an "unstable, critical" condition, according to Belmar, who said the officers involved have been put on administrative leave.
"They were criminals. They weren't protesters," Belmar said of those engaged in the gunfight prior which took place before police shot Harris. 
"There is a small group of people out there that are intent on making sure that peace doesn't prevail," he said. "There are a lot of emotions. I get it. But we can't sustain this as we move forward."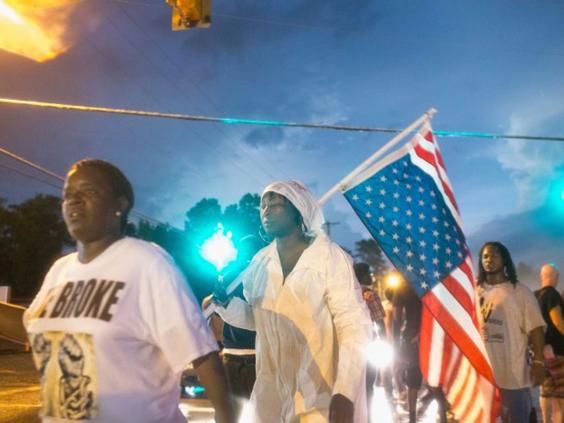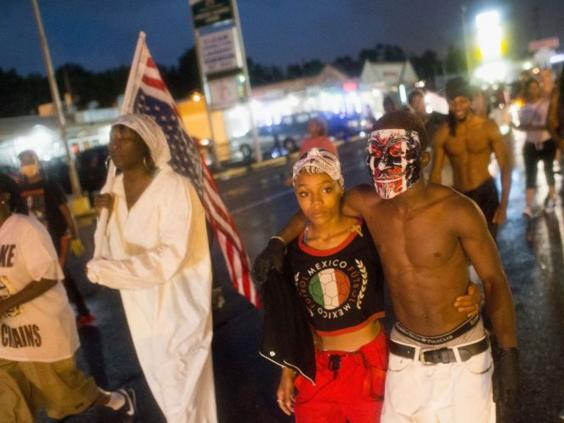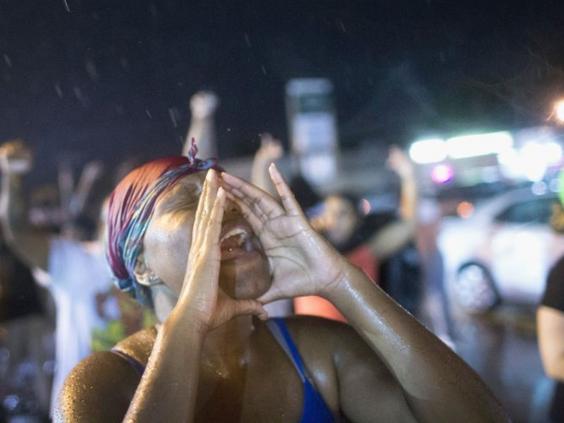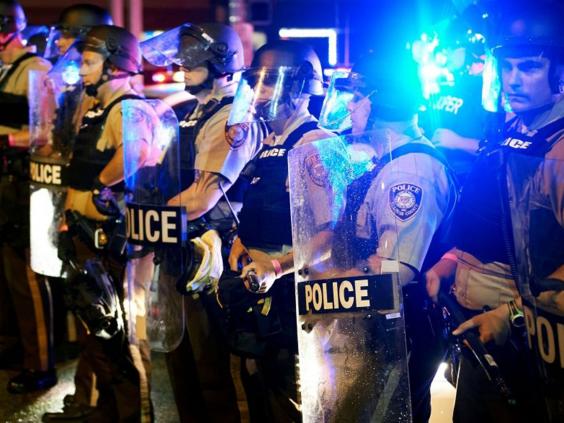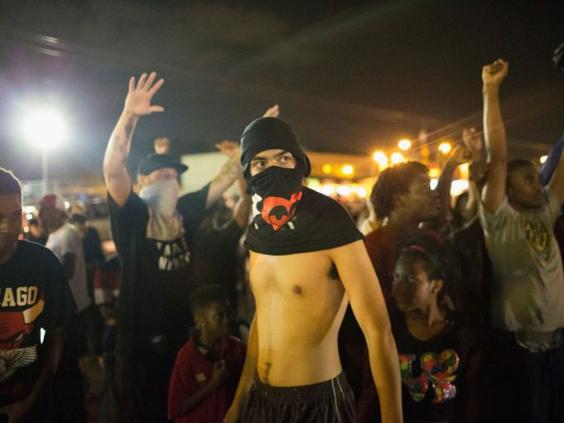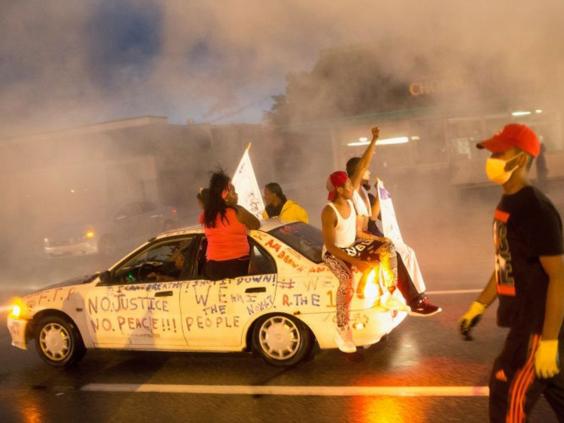 But Tyrone Harris Senior appeared sceptical, and told the St Louis Post-Dispatch: "We think there's a lot more to this than what's being said".
By the early hours of Sunday morning, five people had been arrested according to police spokesman Officer Shawn McGuire, after one person threw a glass bottle at officers; an officer was treated for cuts; and two officers were pepper-sprayed by protesters.
Additional reporting by Reuters