Michelle Obama and her Chinese counterpart have named Washington Zoo's baby panda.
Peng Liyuan and Mrs Obama announced the five-week-old animal would be called Bei Bei, meaning "Precious Treasure", at a ceremony at the National Zoo.
The two first ladies revealed the panda's name – in both English and Mandarin – in front of a class of children from a local Washington school.
It was chosen by the women from a list suggested by officials at the zoo and in China.
Mrs Obama told the class her family loved the zoo, as her counterpart commented the pandas were a way for the two countries to bond.
Ms Peng added she thought the panda cub was "absolutely adorable."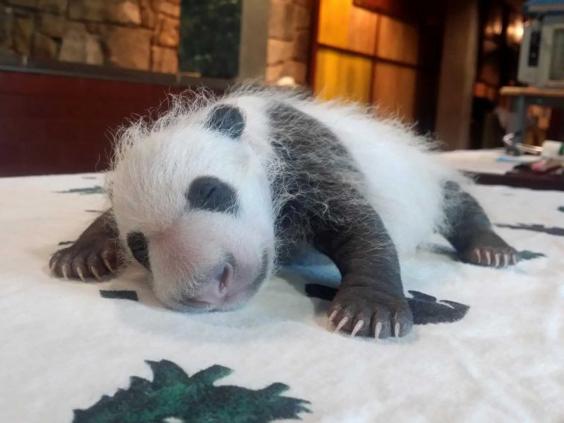 Zoo Director Dennis Kelly said the ceremony was important recognition of "four decades of research and success on the giant panda".
Bei Bei, who weighs 3lbs, lost his twin four days after their birth to mother Mei Xiang.
His name will complement that of his two-year-old sister, Bao Bao, which also means "Precious Treasure".
Reuse content