When a woman in Shelby, Michigan, spotted a pig where it should not have been, she could think of nobody to call except for the police.
The police responded to the call, recovered the animal and were able to return it to its owner. Everything went smoothly, except for the pig leaving its own calling card in the back of the police vehicle it was transported in.
This week, the story of the happy-crappy pig did the rounds of the internet after the Shelby Township Police Department posted images on the incident on its Facebook page.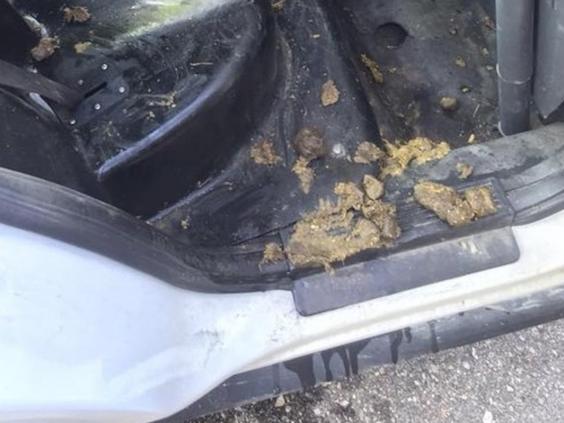 "This has gone viral," deputy chief Mark Coil told The Independent. "I don't know if its because of the pig on pig element. Here in the United States, there are some people who refer to us as the pigs."
Reports said the pig, whose name has not yet been revealed, had been reported by Shelby resident, Debbie DeRiemaecker. She told ABC 7 Action News she was working in the garden when the animal appeared. She was laughing as she called 911, she said.
Mr Coil said the animal's owner had originally bought it to raise for meat, but had instead grown fond of it. Indeed, the owner was so fond of the animal that he had cleaned the soiled police vehicle, he added.
He said: "He volunteered to do so."
Reuse content