A 14-year-old girl, who was shot when an Uber driver allegedly went on a killing spree last month, has walked out of hospital despite being declared dead.
Abigail Kopf had been shot through the right side of her head while walking home from seeing a musical with family friend Barbara Hawthorne, who was shot dead.
Uber driver, Jason Dalton, has been charged with shooting eight random people, killing six, in and around Kalamazoo in Michigan while ferrying customers on the evening of 20 February.
At Bronson Methodist Hospital in Kalamazoo, Abigail's heart stopped and despite desperate efforts of doctors was declared dead.
When her parents were allowed in the operating theatre to say goodbye - her mother, Vicki, put her head on her daughter's chest and heard a faint heartbeat.
Battle Creek Enquirer reported that doctors rushed back in an put her on a ventillator.
Around seven hours later, Vicki felt her daughter squeeze her hand and then entwine their hands together.
Vicki Kopf said: "I think Abigail has a lot of spitfire in her, and I think she just willed herself back
"Because she was not ready to go yet, and she's got many more things that she wants to do."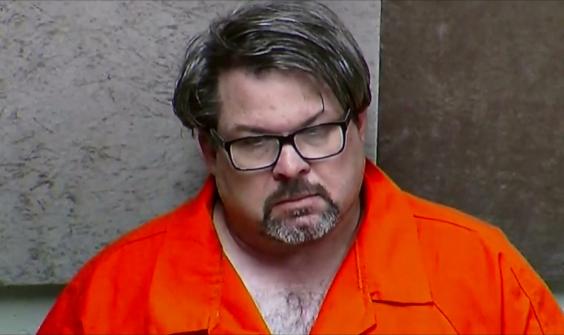 She added: "I don't know if I can say it's a miracle. I think she's just one strong-willed child, that 'I'm not finished yet'.
"And she's gonna finish what she started."
That night, Abigail underwent brain surgery after which doctors told her parents that the shattering of her skull on the right side allowed her brain to swell and could have saved her life.
Her father, Gene Kopf, said of his daughter's rehabilitation: "With a little rehab, she'll be very close to functional, if not entirely functional, with no serious repercussions."
Reuse content