Mitt Romney announced today that he will not make a third run for the White House – ending several weeks of speculation that he would make another effort.
"After putting considerable thought into making another run for president, I've decided it is best to give other leaders in the party the opportunity to become our next nominee," he said in a conference call with supporters.
Mr Romney said that over recent weeks he had become persuaded that he could win the Republican nomination.
Yet he added: "I believe that one of our next generation of Republican leaders, one who may not be as well known as I am today, one who has not yet taken their message across the country, one who is just getting started, may well emerge as being better able to defeat the Democrat nominee. In fact, I expect and hope that to be the case."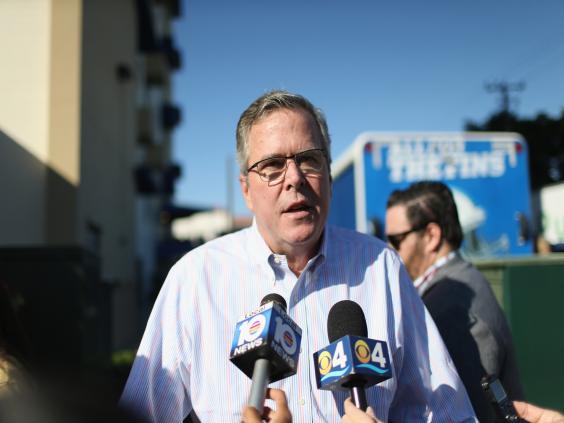 Many had assumed that the 2012 Republican presidential nominee would not consider another run. But three weeks ago he announced he was considering his options and assessing whether or not there was sufficient support.
Opinion polls suggested Mr Romney would have been one of the strongest of a large field of possible candidates, although many within the Republican establishment had been at best lukewarm, saying the 67-year-old had already had two chances.
Other than disappointing Mr Romney's supporters, the most obvious consequence of the decision will be to free up those donors and backers within the establishing wing of the Republican Party who had found themselves torn between backing another bid former Massachusetts Governor or turning their attention and wallets to candidates such as Jeb Bush, the former governor of Florida.
It may also benefit moderate Chris Christie, the Governor of New Jersey, who is this weekend heading to London for a three day visit.
There will be much speculation about the factors behind Mr Romney's decision, beyond those he has stated and attention will focus on a private meeting he had with Mr Bush and whether the two putative front-runners struck some kind of a deal.
Mr Bush among the first to praise Mr Romney.
"Though I'm sure today's decision was not easy, I know that Mitt Romney will never stop advocating for renewing America's promise through upward mobility, encouraging free enterprise and strengthening our national defence," he wrote on Facebook.
He added: "Mitt is a patriot and I join many in hoping his days of serving our nation and our party are not over. I look forward to working with him to ensure all Americans have a chance to rise up."
Follow Andrew Buncombe on Twitter: @AndrewBuncombe
Reuse content