A woman has been convicted of stalking after she waged an intense campaign against a young couple who outbid her for her dream home.
Kathy Rowe, 53, unleashed a torrent of abuse against the couple by signing them up to magazine subscriptions, sending them $1,000 (£650) of adult nappies and posting adverts for fake parties at their home.
She also posted photographs of them on sex websites and sent leaflets to neighbours in San Diego in California, saying a sex offender had moved in to the neighbourhood, The Telegraph reported.
Rowe had viewed 100 houses before coming across the Spanish-style bungalow in the Carmel Valley but was outbid by Jerry Rice, who bought the house for $779,000 (£507,000).
When Rice and his partner, Janice Ruhter, moved into the house with their two young children, Rowe soon relisted the house on the internet under a false name.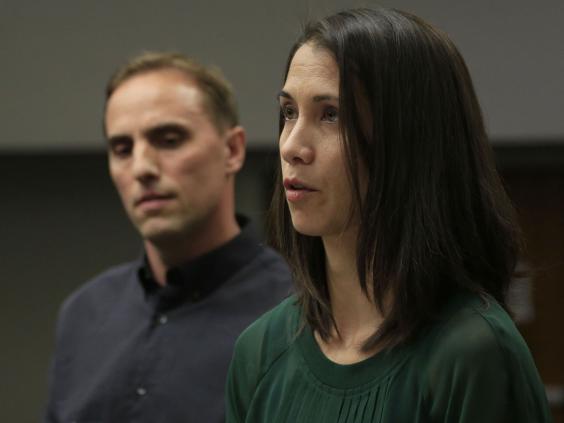 The couple installed extra security and took self-defence classes as they became increasingly worried for their and their children's safety.
According to The Telegraph, Rowe was discovered after San Diego police traced posts on sex websites advertising sex with Miss Ruhter back to her computer.
Rowe told ABC's 20/20 programme: "I walked in, it was my house. And when I found out we didn't get it, it was devastating. It was heartbreaking."
"I may be the least liked person in San Diego County. A horrible, evil person who wanted to harm this nice couple. I did not intend to harm them."
Rowe was named one of "San Diego's best 50 mothers" several years ago for her care of her severely disabled daughter.
Although she was initially charged with solicitation to rape and identity theft, she pleaded guilty to stalking and was sentenced in January to one year of home electronic surveillance and five years' probation.
She has also been ordered to stay away from the couple for 10 years, despite recently buying a house only a mile away from where they live. 
Reuse content