The family of mass murderer James Holmes has pleaded for his life, with his mother tearfully telling a jury that she still loves her son, who has "a serious mental illness".
Holmes, 27, opened fire at a midnight film screening in Aurora, Colorado, on 20 July 2012, killing eight men, three women and a young girl and injuring 70 others. He was convicted earlier this month on 165 counts of murder, attempted murder and weapons charges.
He pleaded not guilty by reason of insanity, with his lawyers arguing that Holmes was in the throes of a psychotic episode at the time of the attack. But the jury was unmoved and must now decide whether to sentence Holmes to death, or life without parole.
After sitting directly behind her son for the duration of the trial, hearing weeks of testimony from those who survived and the families of victims who did not, Arlene Holmes spoke at length in public for the first time on Wednesday, insisting that her son "never harmed anyone, ever – ever – until 20 July 2012". She added: "I understand he has a serious mental illness. He didn't ask for that. Schizophrenia chose him. He didn't choose it."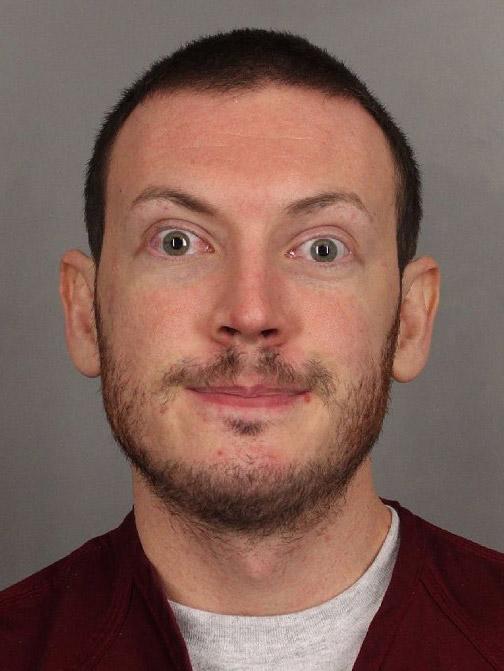 As part of the so-called "mitigation phase" of the death-penalty proceedings, Holmes's lawyers showed the jury video footage of the killer as a child, baking with his grandmother and practising the piano. He was always shy and introverted, but those were common family traits, Ms Holmes said. "We never thought it was something like schizophrenia."
When Holmes was a teenager, he was so wary of communicating by telephone that his mother decided to train him. "It was before the days when everybody just texted and tweeted and really didn't call each other," she said. "We would have a dry run and actually practise using the phone so he wouldn't get too stressed."
Holmes's silence only deepened in the days leading up to the massacre, when he broke up with his girlfriend and dropped out of university. He then began amassing weapons and ammunition, practising his shooting at a gun range and making notes on where best to stage an attack. He had always communicated with his parents primarily via emails, which grew shorter and less frequent. "I didn't realise that his loudest cry for help was his silence," Ms Holmes said.
Shortly before the shootings, Ms Holmes received a call from Dr Lynne Fenton, the psychiatrist who treated her son for anxiety during his time at the University of Colorado. Holmes had wanted to become a neuroscientist since he was 14, but Dr Fenton told Ms Holmes that he had dropped out of his graduate neuroscience course at the university's Anschutz Medical Campus in Aurora. What Dr Fenton did not mention in the call, however, was that Holmes had ceased his treatment, that he had confessed homicidal thoughts and that she suspected him of "psychotic-level thinking". If she had known all that, Ms Holmes told the court, "we wouldn't be here today... She didn't tell me".
When Ms Holmes was first told about the shooting, she assumed that her son was one of the victims. When she learnt that he was in fact the gunman, she said she was shocked that he even knew how to use a gun.
Holmes's father, Robert, and his sister, Chris, also  testified on his behalf this week, with Mr Holmes describing the killer as "an excellent kid".
Asked to summon his fondest memory of his son, Mr Holmes recalled him playing football as a boy, when the family lived in California almost 20 years ago. "That was probably the happiest time of his life," Mr Holmes said. "It was probably ours, too."
The hearing continues.
Reuse content