The US Defence Secretary, Chuck Hagel, has ordered two reviews of military-security and employee-screening programmes in view of this week's mass shooting at a Washington Navy Yard base, acknowledging that "a lot of red flags" were apparently missed.
Former Navy reservist Aaron Alexis shot dead 12 people on Monday, before being killed by police in a shoot-out. The incident has sparked soul-searching at the Pentagon on whether Alexis's string of minor arrests and mental-health issues should have disqualified him from receiving security clearance for the secure Navy facility.
"There were a lot of red flags," Mr Hagel told reporters at a Pentagon briefing. "Why they didn't get picked, why they didn't get incorporated into the clearance process, what he was doing – those are all legitimate questions that we're going to be dealing with."
Meanwhile, Alexis's mother offered her apologies to the families of the victims today.
Flanked by a pair of local clergymen inside her apartment building in Brooklyn, New York, today, Cathleen Alexis read a brief statement, saying, "I am so, so very sorry that this has happened. My heart is broken." She wore black, and did not take questions from the assembled reporters.
Alexis, who was 34, grew up in New York but had not lived there for more than 10 years. It is not yet clear how much contact he maintained with his mother, father and two sisters, who all still live in the city. The gunman's family said they were shocked by his actions, but that Alexis had long suffered mental-health problems.
His father, Algernon Alexis, reportedly told police that his son had helped to rescue victims from the rubble of the World Trade Centre on 11 September 2001, and subsequently claimed to have suffered from post-traumatic stress disorder. As yet, however, there is scant evidence that he was among the first responders following the 9/11 attacks.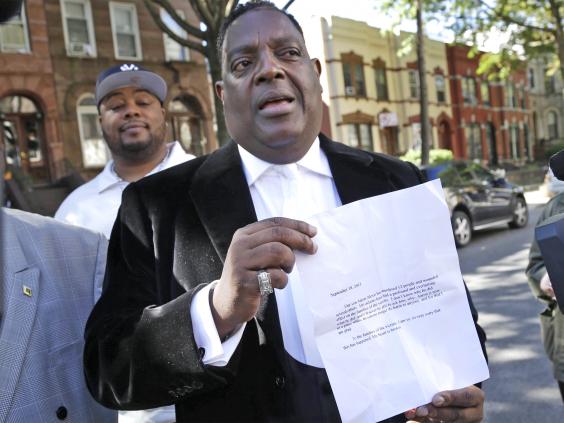 Alexis is thought to have sought help for his mental illness. In 2004, he was accused of shooting out the tyres of a vehicle whose occupants he claimed had "mocked" and "disrespected" him. In 2010, after complaining of noise coming from his upstairs neighbour's flat in Texas, the Navy reserve fired a gun through his own ceiling, narrowly missing the woman who lived there.
Last month, Alexis called police to a hotel where he was staying in Newport, Rhode Island, and told them he was hearing voices, claiming a "microwave machine" was being used to send vibrations into his body. According to the police report of the incident, Alexis had become embroiled in an argument earlier that day, accusing a stranger of sending people to follow him.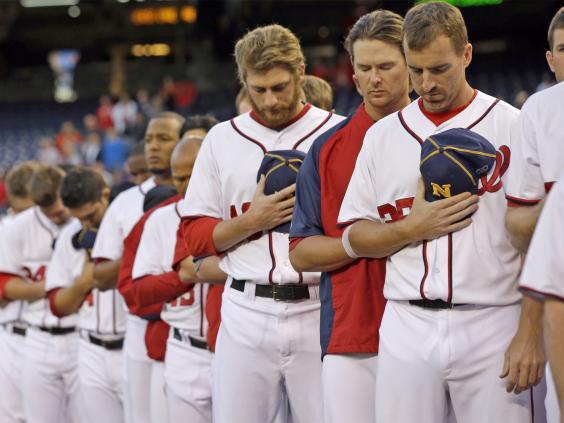 Alexis was honourably discharged from the Navy two years ago. His most recent employer was an IT firm, The Experts, subcontracted by Hewlett-Packard to a job at the Navy Yard in south-east Washington, DC, where Alexis was assigned last week before carrying out the attacks.
Ms Alexis said in her statement today: "Our son, Aaron Alexis, has murdered 12 people and wounded several others. His actions have had a profound and everlasting effect on the families of the victims. I don't know why he did what he did, and I'll never be able to ask him why. Aaron is now in a place where he can no longer do harm to anyone. And for that I am glad."
Reuse content