A Canadian MP had left his seat during a vote and claimed it was because his cut-price underwear was too tight.
Pat Martin was met with raucous laughter and a round of applause after he stood up to explain to the Speaker why he could not sit still in his chair at the House of Commons.
The representative of Winnipeg Centre said: "I can blame it on a sale that was held down on the Hudson's Bay. They had men's underwear on for half-price.
"I bought a bunch of them. They are clearly too small for me. I find it difficult to sit for any length of time."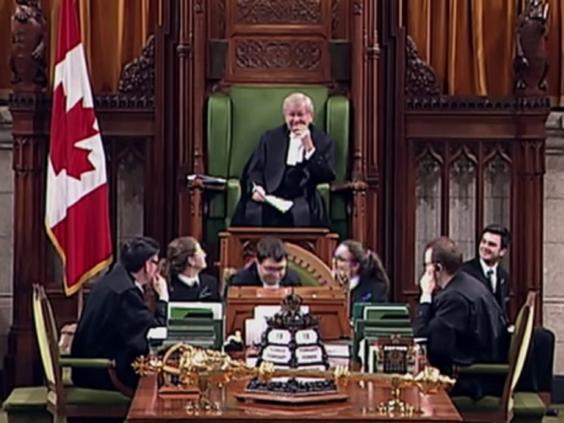 The New Democratic Party politician apologised for his "brief" departure from proceedings and said that he did not mean to forfeit his right to vote on a motion to adjourn the debate.
It is not clear whether he left the chamber completely or just left his seat for a short while.
The Speaker, with a broad smile on his face, replied: "Well, how do I deal with that?"
The comments were made in response to Royal Galipeau, an MP for Ottawa-Orléans, who asked the Speaker if a representative's vote still counted if they left their chair.
Mr Martin said he was thankful that he ended up keeping his vote as he claims he had only left his seat for a few seconds after it was cast.
Reuse content