Police in Virginia have released video footage showing a confrontation between officers and a mentally ill inmate they were trying to restrain and who later died after being tasered four times with 50,000 volt shocks.
The release of the disturbing footage showing the February confrontation between officers from Fairfax County Sheriff's Office and Natasha McKenna came after it was announced no criminal charges would be brought against the officers involved.
In the video released by Fairfax County Sheriff Stacy Kincaid, officers can be seen trying to restrain Ms McKenna, 37, in a chair so she could be transported to Alexandria. The senior officer said the video was being released partly to counter what she said were inaccurate media reports about the incident.
The deputies, dressed in biohazard suits, can be heard telling her to "stop resisting" and to "hold still". Ms McKenna can be heard breathing heavily as deputies work to restrain her. Police said they were dressed in the suits because the prisoner had previously been throwing urine at them.
According to the commonwealth's attorney's report, she thought they would hurt her, NBC reported
"You promised me you wouldn't kill me. I didn't do anything," Ms McKenna said, according to the report.
She fought deputies for more than 17 minutes and was shocked four times. Forty minutes into the video, Ms McKenna can be seen losing consciousness, and employees of the sheriff's office perform emergency treatment. Ms McKenna died five days later in hospital.
Earlier this week, Ms McKenna's death was ruled an accident by Fairfax County commonwealth's attorney Raymond Morrogh.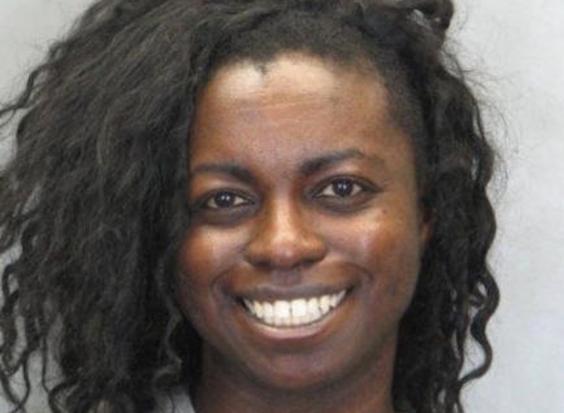 "It was Ms McKenna's severe mental illness, coupled with the tremendous physical exertion she put forth over an extended period of time struggling with deputies that resulted in a cascade of lethal chemical reactions inside her body," Mr Morrogh wrote.
The medical examiner previously found Ms McKenna's death was accidental. The medical examiner said the cause of death was excited delirium, associated with physical restraint including use of conducted energy device. Schizophrenia and bipolar disorder were listed as contributing causes.
"It's a horrific tale of suffering," Mr Morrogh said. But the investigation determined deputies did nothing wrong.
The family of Ms McKenna rejected the decision.
"This conclusion is ludicrous," Harvey Volzer, lawyer for the family told told the Washington Post.
"What caused her death was one officer using a taser four times on a completely helpless, mentally-impaired female in violation of rules governing the proper use of a taser, and seven additional officers doing nothing to intervene."
Reports said Ms McKenna had suffered from McKenna, bipolar disorder and depression for most of her life.
Reuse content