Things have just become a little bit easier for homeless veterans in the Big Easy.
In response to an initiative from First Lady Michelle Obama, New Orleans has become one of the first cities in the US to end chronic homelessness among veterans of the US military, according to a report from city officials.
But authorities in Louisiana have gone a step beyond the two other cities that have fulfilled the pledge and essentially has ended veteran homelessness altogether, they claim.
On July 4 2014, New Orleans Mayor Mitch Landrieu pledged that the city would find homes for all military veterans living on the streets, a figure that at the time was calculated to be 193, based on a study done by the non-profit group UNITY for Greater New Orleans.
Last week, Mr Landrieu revealed that the city actually had found housing for 227 homeless veterans.
"Six months ago, on Independence Day, we came together to pay homage to our service members and veterans who courageously serve our great nation and announced our goal to effectively end veteran homelessness in New Orleans by the end of 2014," Mr Landrieu said in a statement. "I am honoured and very pleased to report that we have housed 227 veterans, exceeding our goal of 193, thanks to the hard work of our committed partners."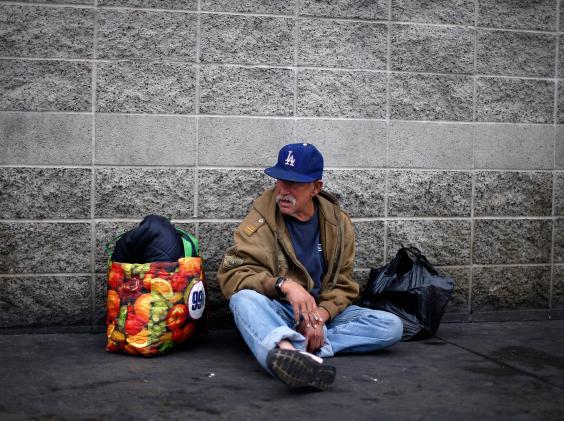 The mayor went on to say that New Orleans was the first major city in the US to rid its streets of homeless veterans.
A report in the New York Times had said that Phoenix and Salt Lake City housed their homeless veterans before New Orleans.
But the distinction there lies in that all three cities have ended chronic homelessness among their respective veterans, while New Orleans is the first major city in the US to solve the complete veteran-homelessness equation, said Brian Sullivan, a spokesman for the US Department of Housing and Urban Development.
Mr Sullivan said chronic homelessness is when a person spends an extended period of time without a roof over their head, often caused by mental-health problems or addiction. Emergency homelessness — the more difficult of the two to remedy — happens when an unforeseen circumstance forces a person on the streets, such as the loss of a job or exorbitant medical bills.
There is no real way to prevent circumstances that could lead to emergency homelessness, but Mr Sullivan said that New Orleans has created a safety net to catch those veterans who do fall into such a situation, including the conversion of a formerly closed school building into apartment units.
"I don't think anyone is going to argue that there will never be anyone who falls into homelessness in the future," Mr Sullivan said. "The idea is to end homelessness as a way of life."
Mrs Obama's initiative calls for an end to veteran homelessness by the end of 2015. In total, 312 mayors, six governors and 71 other county or city officials from across the US have shouldered the First Lady's challenge, data shows. In 2013, there were more than 600,000 homeless people in the US, of which more than 40,000 were veterans.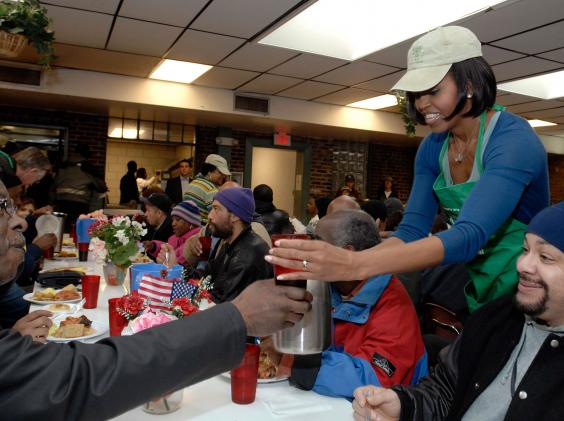 In New Orleans — which claims it can house a homeless veteran in about a month — UNITY of Greater New Orleans or an affiliate works with the Supportive Services for Veterans Families Programme of the US Department of Veterans Affairs, the Huffington Post reported. The government confirms the person in question is actually a veteran before giving a mental-health checkup. Homeless veterans can qualify for up to five months of rental assistance.
Those five months allow additional time for the city and assisting organisations to seek a permanent housing option for the veterans.
"Veteran homelessness is an important and challenging issue ... but the work of ending veteran homelessness is never really done," Mr Landrieu said. "That's why we have also created a new and sustainable rapid response model that combines all available local, state and federal resources with the work of our local active duty and former military personnel –- utiliising veterans to help veterans."
Reuse content