New York City Mayor Michael Bloomberg announced on Monday that an operation by the New York Police Department has seized the largest number of illegal guns in the city's history.
Authorities say two men smuggled guns into New York City by stashing weapons in their luggage on discount buses.
Mr Bloomberg told the press conference gathered in New York that the two men are among 19 people arrested.
The case involved 254 guns purchased by an undercover officer in dozens of transactions since last year, the Associated Press reports.
The operation saw the undercover agent purchase guns smuggled from North Carolina and South Carolina.
Authorities said two men typically smuggled the weapons on Chinatown-bound buses known for their cheap fares. They are believed to have transported as many as 14 illegal firearms at a time.
Investigators say once the men arrived in New York City, a middleman brokered sales for guns at three times their original value.
Sixteen arrests were made in New York City, North Carolina and South Carolina in a series of detentions that began on 2 August, according to the mayor's office. The other three suspects were already in custody on unrelated charges.
New York state has some of country's strictest gun laws and Mr Bloomberg is a strong campaigner of strict gun control within the US.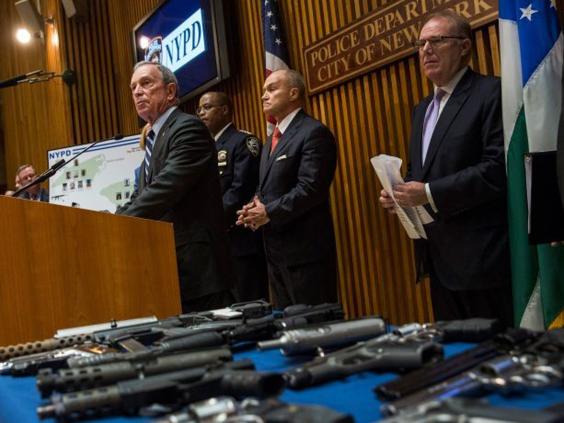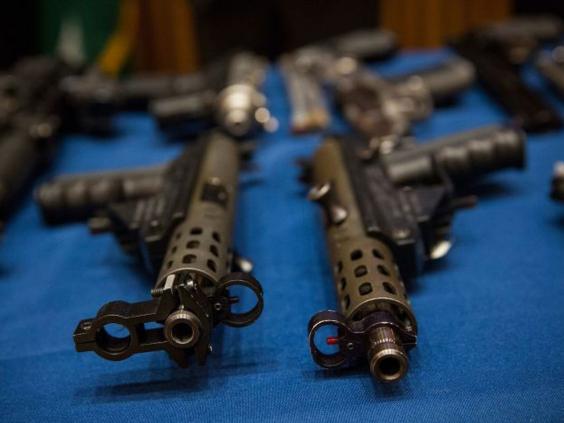 Reuse content