The death toll from a train crash just north of New York on Tuesday evening has been lowered from seven to six after initial investigation by Metro-North railroad officials. The injury count has risen to 15 from 12.
The National Transportation Safety Board is launching a probe into the accident that could last up to a year, according to a report from the New York Daily News. NTSB officials are expected on the crash site on Wednesday and likely will stay on site for a full week.
A northbound Metro-North train struck an SUV that was stuck at the railroad crossing at about 6:30 pm on Tuesday in the town of Valhalla in Westchester County, just north of New York. The driver of the SUV died, as did five train passengers. It is the deadliest accident in Metro-North's history. The commuter rail line shuttles about 285,000 passengers per day.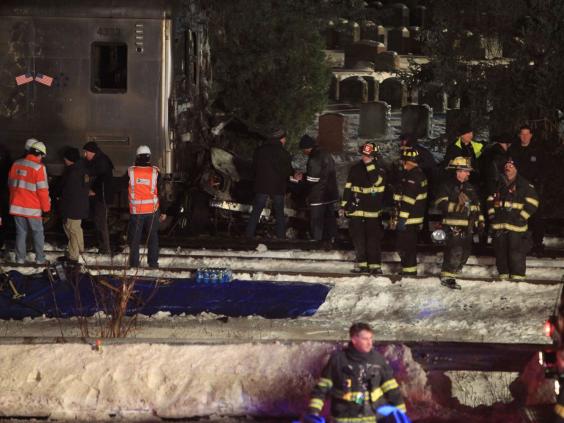 The train is thought to have been traveling at about 60 mph when it smashed into the SUV and pushed it 400 feet up the track, according to reports. After the initial collision, the electrified third rail – which powers the trains – was ripped up and into the train's first car, scorching the cabin.
The NTSB is sending a team of more than a dozen investigators to look into the crash, especially the signalling system at the crossing and the speed at which the train was traveling.
Follow Payton Guion on Twitter @PaytonGuion.