Charges against five black teenagers accused of gang-raping a young woman in a Brooklyn park have been dropped after investigators said their inquiries suggested the sexual encounter with the woman was consensual.
Prosecutors have also said that they suspect the woman was having sex with her father in what are the latest twists in the strange and disturbing story that will likely trigger intense debate both about the way the case was handled and the social mores surrounding it. 
Investigators said the young woman had had a troubled history in foster care and was intoxicated at the time. They added that the father's claim that the youngsters had been carrying a gun was not true.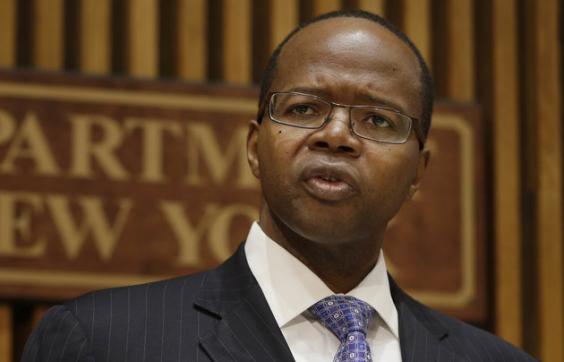 The alleged attack sent shockwaves through the city when news first broke in January. But investigators said their efforts to find out what happened ran into immediate problems as the story told by the young woman changed.
On Wednesday evening, prosecutors said that as they had learned more about the young woman's childhood in foster care, they had decided the case could not go forward. Brooklyn prosecutor Ken Thompson, said that he would ask a court to dismiss the charges.
"That night, this young woman's father and the five young men engaged in conduct that was reprehensible and wrong, but because of the lack of reliable evidence, criminal charges simply cannot be sustained," Mr Thompson said in a statement.
The New York Times said that lawyers for the young men welcomed the decision. Some expressed differing views on his suggestion that the conduct of the teenagers that night was "reprehensible and wrong."
"I have great respect for him, but I respectfully disagree with that characterisation he put forth there," said Spencer Leeds, the lawyer for one of the young men.
Another lawyer,  Ken Montgomery, did not fault the choice of words.
"I think that is a way, from a policy and social standpoint, to say, 'Young men should exercise a little bit better judgment in dealing with certain things,' but what they did didn't rise to criminality," he told the newspaper.
"I would agree, in a sense, that we live in a country and a world where we have a lot of unhealthy ideas of what appropriate sexual relationships are."
Mr Thompson said the young woman had recently been reconnected with her estranged father via social media. He said she had recanted the testimony she gave and did not wish to proceed with charges against anyone.
"She also refuses to cooperate with any prosecution against her father, who was engaging in sexual conduct with her," he said.
"It is my fervent hope that this young woman gets all the support that she needs going forward." 
Reuse content