The New York gunman who shot dead two police officers before killing himself allegedly boasted to onlookers: "Watch what I'm going to do," and urged them to follow him on Instagram just moments before the attack.
Yesterday, US police officers were studying 28 year old Ismaaiyl Brinsley's activity on social media in the hours before attacking and killing officers Wenjin Liu, 32, and Rafael Ramos, 40.
Shortly after Brinsley shot girlfriend Shaneka Thompson, 29, a Veterans Affairs officer, he posted on her Instagram account messages referring to Eric Garner and Michael Brown – two black men who have died after altercations with police.
  Online Brinsley vowed to "put wings on pigs" and posted "let's take two of theirs".
In the full message Brinsley wrote on Instagram: "I'm Putting Wings On Pigs Today. They Take 1 Of Ours ……Let's Take 2 of Theirs #ShootThePolice #ErivGarner [sic] #RIPMikeBrown".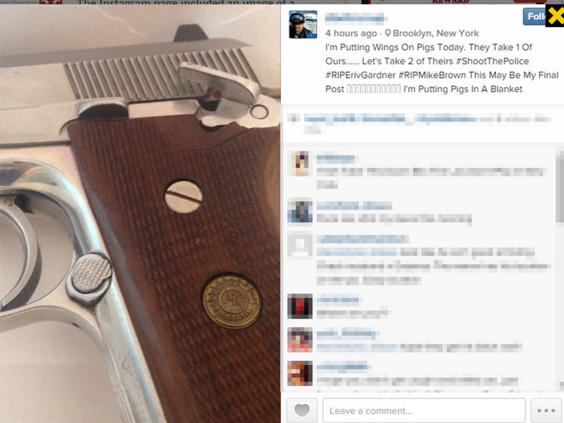 He finished by writing, two hours before the attack, "This May Be My Final Post…I'm Putting Pigs In A Blanket". The Instagram account DontRunUp is no longer available online.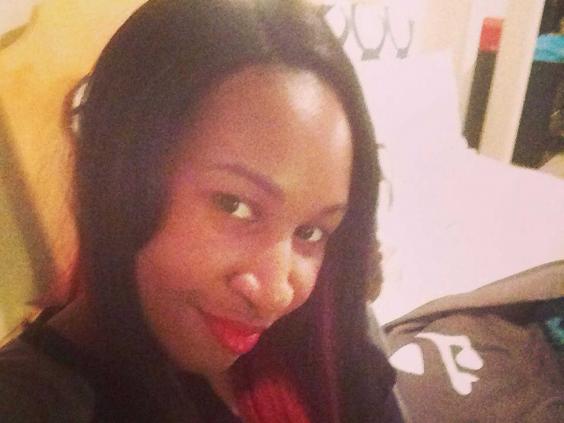 Ms Thompson, who was shot in the stomach, is reported by the MailOnline.com to be in a critical but stable condition and is expected to eventually recover. Officers are keen to speak with her to ascertain Brinsley's state of mind in the hours before the attack.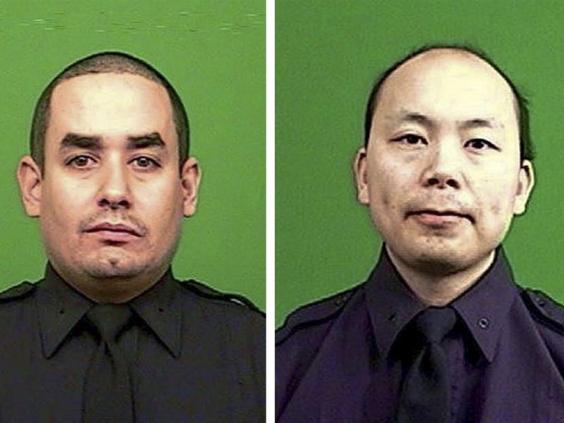 Brinsley is reported to have had a violent history, his records indicating he had been arrested 19 times, and police reported his childhood was so troubled that even his mother was afraid of him.
Chief of Detectives Robert Boyce told the BBC that his online postings expressed: "self-despair and anger at himself and where his life was''.
US President Barack Obama has condemned the attacks, saying there was "no justification" for the attacks.
"Officers who serve and protect our communities risk their own safety for ours every single day and they deserve our respect and gratitude every single day," said Mr Obama.
The attack is the latest incident heightening racial tensions in the US after the deaths of teenager Michael Brown in Ferguson and father-of-six Eric Garner in New York in altercations with white policemen.
Both deaths – and subsequent decisions by two grand juries not to prosecute the officers – have angered much of America.
Reuse content