A "wall of snow" falling up to six feet deep plunged the state of New York into sub-zero temperatures and a state of emergency was declared after five people died in Buffalo."
Residents are snowed into their homes and drivers were stranded on the streets as a driving ban was declared before the New York state Thruway road was closed yesterday morning amid chaotic conditions.
Firefighters were on call to assist in emergencies caused by the cold snap that reached as low as -11 degrees Celsius during the night and it is expected to continue snowing all through tomorrow.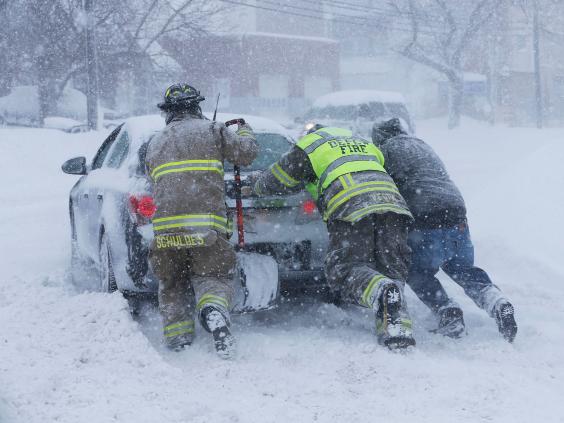 Governor Andrew Cuomo also deployed 150 of the New York State National Guard to help people release trapped cars and clear mountains of snow on the roads.
Authorities employed the use of 526 ploughs, 74 large loaders and about two-dozen large snow blowers to shift the wall of snow blocking the doors and driveways of homes.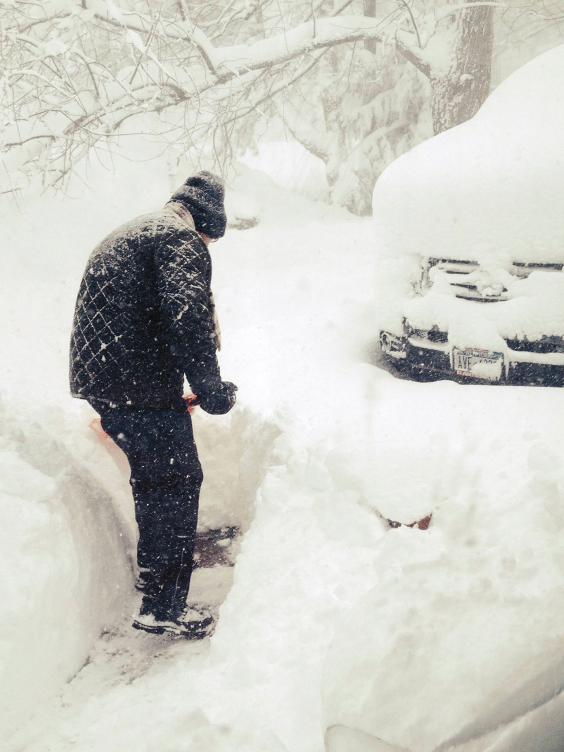 No area was left uncovered by the snow as thick blankets of it swept over by arctic winds from the Great Lakes built up rapidly over 24 hours from early Tuesday morning.
A basketball pitch was filled with snow nearly right to the top of the iron fence railings and deep layers made walking on the pavements in residential areas extremely difficult until they were cleared.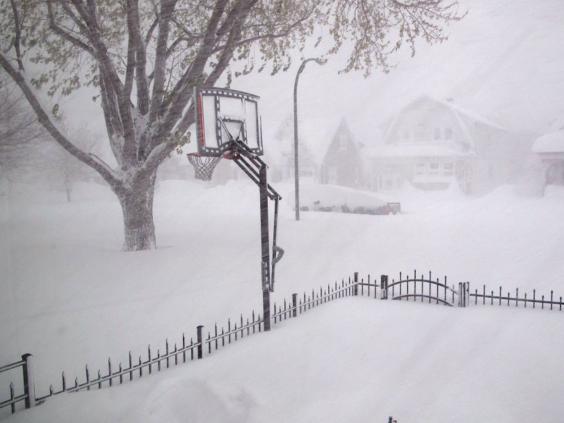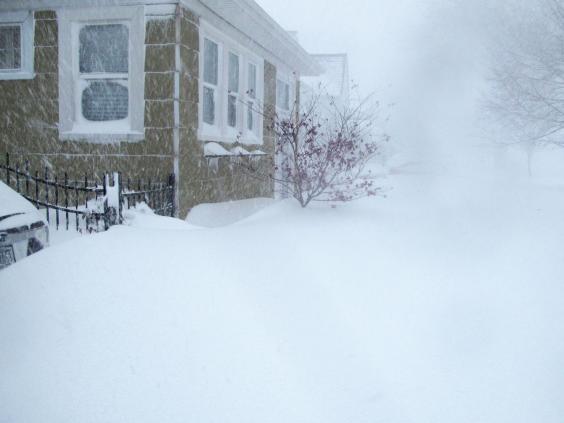 Most flights arriving at or departing from Buffalo Niagara International Airport today have been cancelled due to poor visibility and large amounts of snow covering the runways.
A 132-mile stretch of the New York state Thruway that intersects Buffalo was closed and hundreds of drivers were left stranded in the dangerous conditions until they were rescued by emergency services.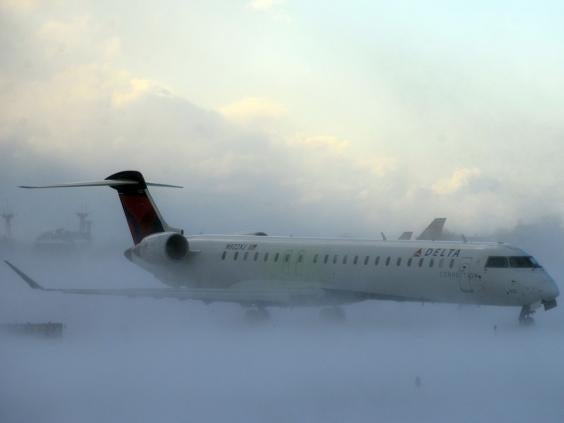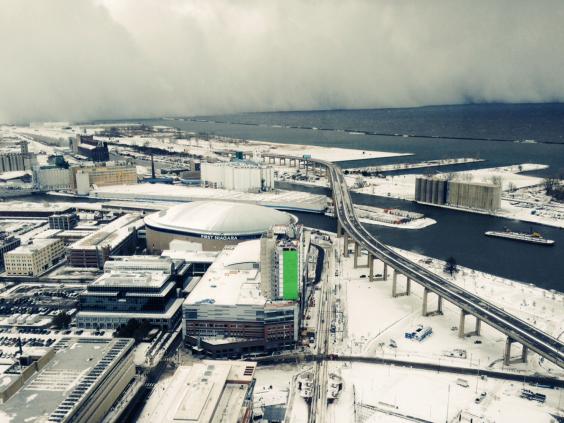 A fifth death was confirmed today after the body of a 46-year-old man was found in Erie County, which includes Buffalo.
One person was killed in a traffic accident and three others died after suffering heart problems yesterday, two of whom were believed to have been shoveling heavy snow.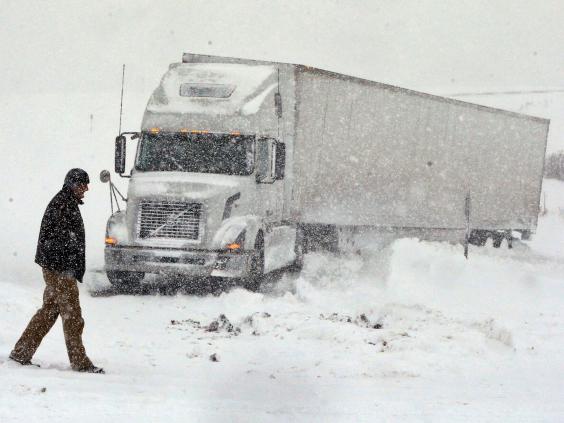 At least another two people are believed to have died in car accidents caused by icy conditions and decreased visibility on the roads in New Hampshire and Michigan over the past week.
As well as the state of New York, New Hampshire and Michigan, states neighbouring the Great Lakes such as North Dakota, Minnesota, Massachusetts, Wisconsin, Ohio and Pennsylvania were also hit with chilling temperatures and disruptions caused by ice and snow.
Reuse content