New York's infrastructure is crumbling and the only way to improve it is to tax the state's wealthiest citizens more highly.
This was the demand made on Monday, not by activists from Occupy Wall Street, but by some of state's wealthiest citizens, who said they were concerned about a lack of investment, both in human resources and basic infrastructure.
A group of around 40 millionaires wrote to Democratic Governor Andrew Cuomo and senior legislators, calling on them to consider raising taxes on the state's wealthiest residents to help address poverty and other problems.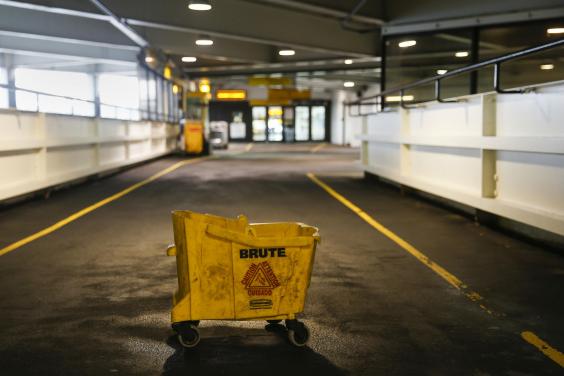 "We are upper‐income New Yorkers who treasure the quality of life in our state. However, we are deeply concerned that too many New Yorkers are struggling economically, and the state's ailing infrastructure is in desperate need of attention. We cannot afford to ignore these challenges," says the letter.
"As business leaders and investors, we know that the long-term stability and growth of a company requires investments in both its human capital and physical infrastructure. The same is true for our state."
Among those who have signed the letter, which was organised by the Fiscal Policy Institute, a liberal-leaning think tank, were Abigail Disney, Leo Hindery and Steven C Rockefeller. 
"As a businessman and philanthropist and as a citizen of New York State, I believe we need to invest in our people and our infrastructure," said Mr Hindery, the managing partner of InterMedia Partners, a media industry private equity fund.
"The one-percent tax plan makes it possible to make these investments, and simply asks people like me to continue to pay a higher tax rate, as we should."
The Associated Press said the so-called one-percent plan would create new, higher tax rates for those making $665,000 or more.
Currently, single filers making more than $1,062,000 pay the state's top rate of 8.82 per cent. Under the one per cent plan, the 8.82 rate would apply to anyone making $1m to $2m, and higher rates of 9.35 per cent, 9.65 per cent and 9.99 per cent would apply to those making $2m to $10m, $10 to $100 m and more than $100m, respectively.
The proposal faces significant political obstacles in New York's state legislature in Albany. While the Democratic majority in the Assembly has its own plan to increase taxes on millionaires, the Republican-led Senate opposes the idea. Politicians are now negotiating the details of the state budget and hope to have a deal in place by April 1.
Reuse content