Texas officials have released autopsy findings in the death of Sandra Bland, a 28-year-old black woman who died while in police custody.
Waller County prosecutor Warren Diepraam said on Thursday that Ms Bland's death was consistent with suicide: "At this particular point in time, I have not seen any evidence to indicate that this is a homicide."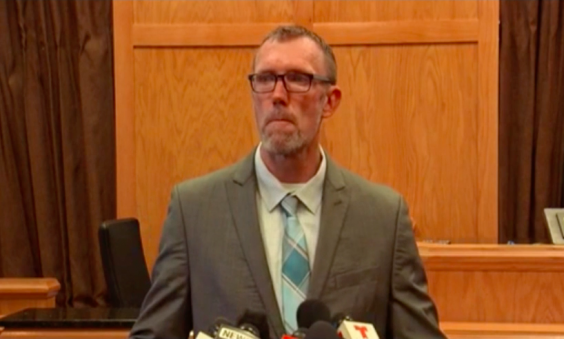 The prosecutor added that the only visible hand injuries were "wrist lacerations or abrasions" — "consistent with being handcuffed and struggling."
"There were no bite marks or other injuries on her face, on her lips, on her tongue, which would be consistent with a violent struggle," he said.
However, guards at the jail may have violated state policies by failing to do timely checks on inmates.
Prosecutors are releasing pictures of the plastic trash bag found in Sandra Bland's jail cell pic.twitter.com/qqHUtMXQBl

— Amanda M. Sakuma (@iamsakuma) July 23, 2015
The Texas Commission on Jail Standards has accused the jail of failing to complete visual face-to-face observations of inmates every 60 minutes — as required by state regulations, CNN reported.
The same report states that county officials failed to provide proof that staff met the required "two hours of annual training with the local mental health authorities in accordance with the state-approved Mental Disabilities/Suicide Prevention Plan."
"The training is to include the recognition, supervision, documentation and handling of inmates who are mentally disabled and/or potentially suicidal."
In the days after Ms Bland's death, the Waller County Jail has reportedly been removing trashcans from their jail cells.
Ms Bland's death has sparked protests around the states amid heightened racial tensions sparked by cases in which black Americans have been killed by white police officers.
The DA's office has not released the full autopsy or toxicology report.
Reuse content