An indignant Barack Obama has struck back at critics of his healthcare reforms, saying America could not return to the "daily cruelties and indignities and constant insecurity" of the old system that gave insurance companies free rein to refuse or dump customers and left millions without coverage.
"We are going to see this through," Mr Obama said repeatedly, winding up a passionate defence of the Affordable Health Care Act.
The legislation has come under fresh and fierce attack from Republicans, who are highlighting the chaotic introduction of its sign-up website and evidence that millions of Americans who already have insurance policies are now being forced to trade them in for new, sometimes more expensive, ones.
Mr Obama's remarks were his latest attempt to resell a law he signed in 2010 and was upheld by the US Supreme Court in 2011. He was speaking at the historic Faneuil Hall in Boston, where in 2006 the then Governor of Massachusetts, Mitt Romney, signed his state's universal healthcare law, which served as a model for the new federal system. The Massachusetts version, Mr Obama noted, also had a bumpy start.
Earlier, his Health and Human Services Secretary, Kathleen Sebelius, told an often-raucous hearing of the Republican-controlled House Energy and Commerce Committee that she, not Mr Obama, was responsible at least for the website failures.
"Hold me responsible for the debacle," she said. "I told the President we were ready to go… I was wrong".
Fighting for her political life,  Ms Sebelius received a hostile reception from Republicans on the panel while Democrat members strove to defend her and the new law, known as Obamacare. She vowed that the problems with the website,  HealthCare.gov, would be fixed by the end of November.
However, Mr Obama also took blame for the limping website. "There's no denying it, right now the website is too slow, too many people have gotten stuck and I'm not happy about it," he said. "There's no excuse for it, and I take full responsibility for making sure it gets fixed ASAP."
More perilous for the President, however, are the cancellations of coverage that could end up impacting the 5 per cent of Americans who buy individual insurance policies that are not provided by employers or by government programmes like Medicaid.
Those cancellations clearly call into question a pledge he has repeatedly made in the past that anyone with coverage they liked wouldn't have to give it up.
"There are  millions of Americans coast to coast who no doubt believed the President's repeated promise that if they liked their plan, they'd be able to keep it," declared the committee chair, Fred Upton, a Republican from Michigan. "They are now receiving termination notices."
In Boston, Mr Obama performed some linguistic jujitsu, no longer  denying that some are having  their policies cancelled but arguing that they can access new and  better ones through the state-by-state insurance market places set up by  his law.
"If you are getting one of these letters, just shop around," he said. "You will be getting a better deal."
In a barely disguised swipe at his Republican foes, he accused them of misrepresenting the purpose of the new law.
"You are being grossly misled, to say the least," he told his audience. "Anyone defending the remnants of the old system as if it was working for people… those folks should have to explain themselves."
Among the features of the new  law is a bar on insurance companies refusing to cover people if they  have existing conditions or dropping them when they become ill.  Hugely controversial, the Affordable Health Care Act is meant to bring  the US into line with every other  developed nation by creating  some form of national healthcare system. Unlike Britain's NHS, it is still premised on private purchases of coverage.
But it includes the requirement that everyone acquire insurance – to help bring down costs for all – with the promise that some will receive subsidies for their premiums. Republicans see it as a government-run programme – which is anathema to them.
"It is the law," countered Democrat congressman Eliot Engel at the hearing.
"My Republican colleagues have done nothing but root for this law to fail.
"You are really on the wrong side of history here, the website will be fixed and millions of Americans will be able to get quality affordable healthcare."
Ads put the boot into Obamacare
The Republican Party has issued a new series of anti-Obamacare advertisements to capitalise on the botched rollout of healthcare.gov, the website at the heart of the President's new legislation.
The ads are deliberately reminiscent of an Apple campaign from the mid-2000s, in which an overconfident and unhip "PC" character conversed with "Mac", a hipster wearing jeans and a T-shirt.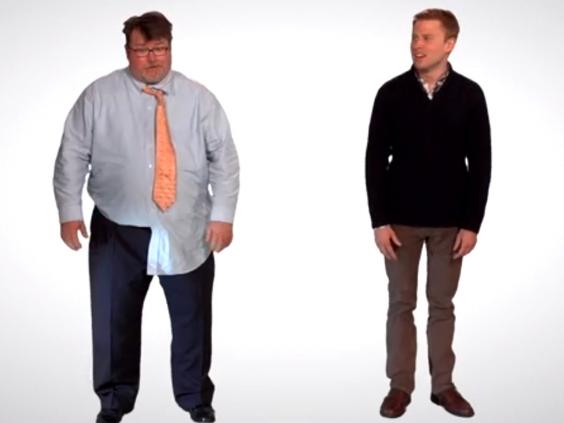 In the GOP's version, a lean, friendly fellow who identifies himself as "The Private Sector" trades thinly veiled barbs with an overweight, unkempt and obnoxious man calling himself "Obamacare".
Just as the "Get a Mac" campaign compared the cool efficiency of Apple products with the clunkiness of the PC, the Republican ads purport to portray the gulf in customer service, reliability and accountability between the private and public sectors.
In one such ad, Obamacare is lying on the floor, unable to get up because, he says, he is "down for a little maintenance". "Can I get you a chair or something?" offers The Private Sector. In another, Obamacare reveals that his boss has not been fired despite the calamitous launch of healthcare.gov. "That would never happen in the private sector," The Private Sector says smugly.
Tim Walker
Reuse content