An Ohio police officer has reportedly been fired after allegedly posting racist tweets to his Twitter account.
Clark County Sheriff Gene Kelly said that Deputy Sheriff Zachary Davis was fired on Wednesday after the messages came to light, WHIO reported.
The tweets in question were posted to Zachary Davis' Twitter account on April 28 after the unrest in Baltimore, Maryland after 25-year-old Freddie Gray died in police custody.
"It's time to start using deadly force in Baltimore. When they start slaying these ignorant young people it'll send a message," one tweet read, which were quickly deleted Wednesday morning.
"Baltimore the last few days=real life planet of the apes," they read. "All these people in Baltimore doing what they're doing are fitting every stereotype they've ever been labeled."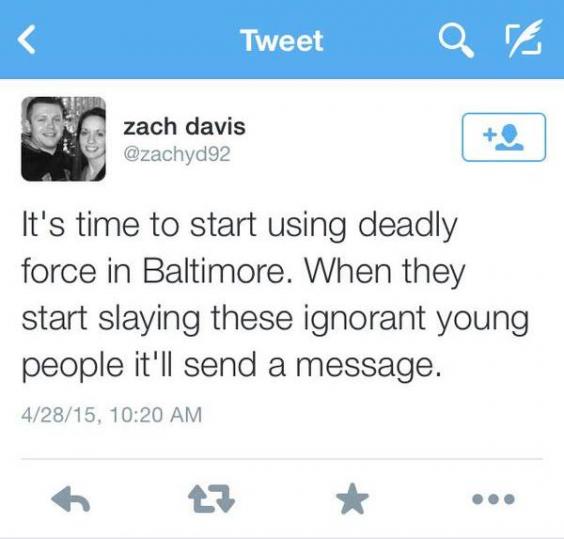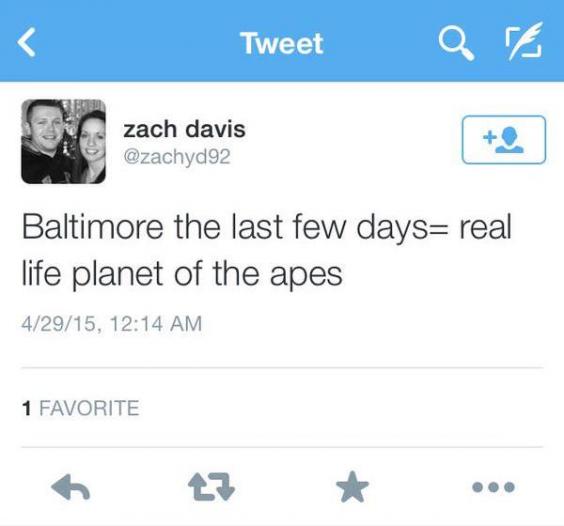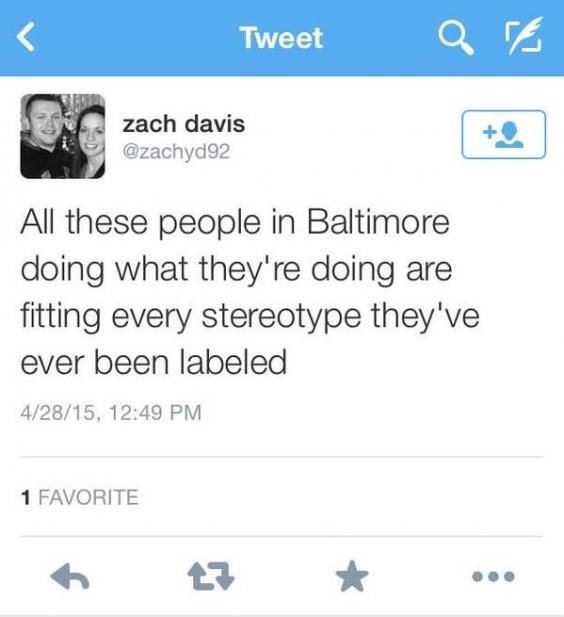 Mr Davis' Twitter account has also been made private.
In 2014, Mr Davis graduated from Shawnee High School and completed the Ohio Peace Officer's Training academy at Clark State. A media release for his hiring states: "His hard work and diligence in that role strongly suggests that he will excel as a Deputy Sheriff."
Mr Davis was sworn into the force on 13 April, 2015 just 44 days before his reported termination.
The news comes a day after the Cleveland Police Department reached a settlement with the Department of Justice over police misconduct that promised sweeping changes to end unconstitutional and discriminatory policing. Clark County is a 2.5 hour drive to Cleveland.
The Clark County Sheriff's office did not immediately respond to requests for a comment.
H/T Julius Eason
More:
Reuse content