A 19-year-old man in the US has caused a major traffic accident that put four people in hospital after he fainted trying to hold his breath while driving through a tunnel, police said.
State police in Oregon claimed they were unaware of the children's game which, according to certain superstitions, is said to grant the player a wish as they come out the other side.
The driver, Daniel Calhon, was passing through the tunnel on Highway 26 near the town of Manning which, at the displayed speed limit of 55 mph, should only have taken around 10 seconds.
Investigators said Mr Calhon's 1990 Toyota Camry difted across the central reservation inside the tunnel and crashed head-on with a Ford Explorer. Both vehicles hit the wall of the tunnel before Calhon's car was also hit by an oncoming pick-up truck.
Mr Calhon and his passenger, 19-year-old Bradley Meyring, suffered serious injuries and were taken to hospital, as were the couple in their 60s, Thomas and Candace Hatch, driving the Ford.
Police said Mr Calhon admitted to playing the hold-you-breath game when he was questioned by officers after the incident.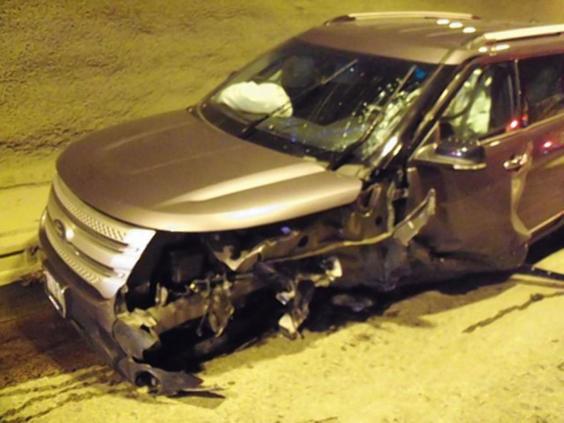 The crash took place on Sunday afternoon and, according to The Oregonian, all those involved have now been discharged from hospital. Two people who were in the pick-up truck escaped unharmed.
State Police Lt Gregg Hastings told the newspaper the crash was "odd" and that investigators do not believe drugs or alcohol played any role in the incident.
He said Mr Calhon had been cited reckless driving, three counts of reckless endangerment and fourth-degree assault in Washington County Circuit Court.
Reuse content