The gunman who opened fire on a community college in Oregon decided to spare a student so they could deliver a message to police.
Chris Harper-Mercer, 26, killed nine people and injured seven others before turning the gun on himself when the police arrived at Umpqua Community College in Roseburg on Thursday. 
Bonnie Schaan, the mother of 16-year-old survivor Cheyanne Fitzgerald, said her daughter told her Harper-Mercer informed one student they were going to be "the lucky one".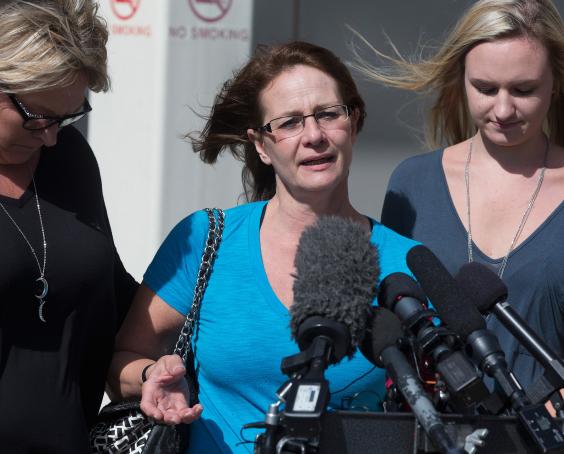 Relatives of other survivors said Harper-Mercer then gave something to the unnamed student.
Pastor Randy Scroggins, whose 18-year-old daughter Lacey escaped without physical injuries, said she told him the gunman called to a student, saying: "Don't worry, you're the one who is going to survive."
Harper-Mercer then told the student that inside the shooter's backpack was "all the information that you'll need" and told them to give it to police, according to Pastor Scroggins. 
Others were not so "lucky". Survivors described the sadistic way Harper-Mercer carried out the killings.
Parents of students in the classroom said he shot one girl after telling her she could save her life by begging.
Others were shot after being forced to crawl across the floor. 
Police have not disclosed whether they had received a package or envelope from Harper-Mercer but one law enforcement official did say they had recovered a manifesto.
It comes as conflicting reports emerged as to whether Harper-Mercer was specifically targeting Christians. 
Anastasia Boylan, 18, who survived the attack by pretending to be dead told her father that Harper-Mercer was specifically targeting Christians.
Her father said she had told him Harper-Mercer would ask Christians to stand up and then said 'Good, because you're a Christian, you're going to see God in just about one second'.
But Stephanie Salas, the mother of Rand McGowan who also survived, said her son had told her the gunman had asked his victims if they were religious but did not particularly target Christians. 
In a dating profile on the website Spiritual Passions, which has since been removed, Harper-Mercer listed himself as "not religious" and "spiritual" and said he was looking for a similarly non-religious woman. 
He was also a member of a group on the site called "Doesn't like Organised Religion".
Additional reporting by AP
Reuse content