A stand-off drama involving the FBI came to an end on Thursday as talks between negotiators and the last militant inside an Oregon wildlife refuge - streamed live on the internet - resulted in him surrendering and coming out.
Three of four final occupiers at a national wildlife refuge involved in what they said was a protest against federal land control in the West had surrendered earlier on Thursday morning. The fourth man, David Fry, claimed he wanted to remain because his constitutional rights were being violated and that he was "feeling suicidal".
Yet at around 11am local time, after negotiations involving Nevada state Assemblywoman Michele Fiore, a Republican, and Rev Franklin Graham, the son of Christian evangelist Billy Graham, Mr Fry agreed to come out.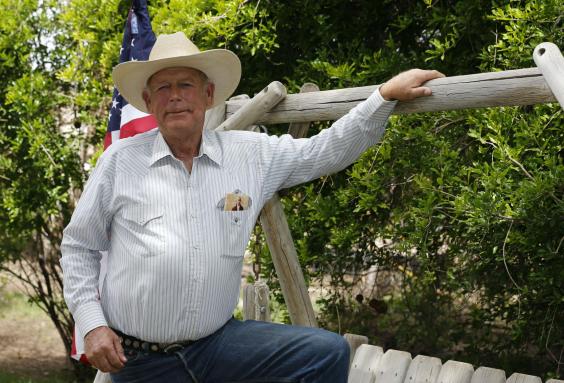 "I'm actually feeling suicidal right now," had said on the webcast. "I declare war against the federal government as a citizen of the Constitution."
Jeff Banta, 46, of Elko, Nevada, and married couple Sean Anderson, 48, and Sandy Anderson, 47, of Riggins, Idaho, surrendered peacefully. The protesters narrated the surrender, with the married Andersons described as emerging with their hands up, holding hands, Reuters reported.
The occupation by anti-government militants appeared to be reaching its end in late January, when 11 of its most prominent members — including the leader, Ammon Bundy — were arrested while venturing out of the refuge. One protester was killed, and some of the remaining occupiers heeded calls by Mr Bundy and others to go home.
However, four of the militants refused to leave and held out for another two weeks, despite appeals from the FBI that they give themselves up.
The end of the occupation at the Malheur National Wildlife Refuge came the day after the FBI arrested Cliven Bundy, father of Ammon Bundy, and a celebrated anti-government figure who was at the centre of an earlier stand-off with federal agents at his ranch in Nevada in 2014. He was detained as he landed in Oregon.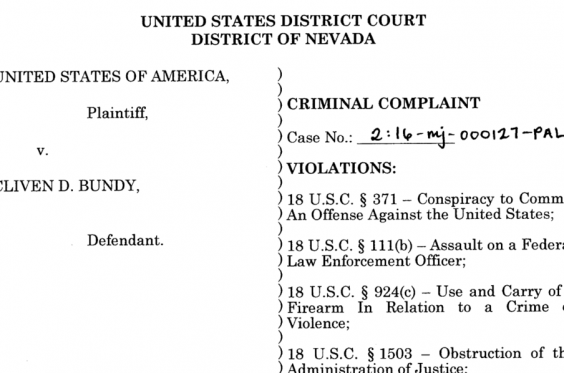 On Thursday, the elder Mr Bundy was charged in the standoff from two years ago. He was charged with conspiracy, assault on a federal officer, obstruction, weapons charges and other crimes. 
It was not immediately clear if he had a lawyer ahead of a court appearance in Portland
During the negotiations with the four holdouts, Ms Fiore urged them to surrender peacefully to the FBI so that they could continue to spread their message. 
"A dead man can't talk, a dead man can't write," she told them. "We have to just stay together, stay alive."
Reuse content