The owner of an abandoned dog found with the words "free" and "I need a home" scrawled on it in permanent marker has come forward – and police have said they do not think she played a part in the animal's mistreatment.
The dumped female pup was discovered on 3 July by Shannon Bettencourt, who saw it standing by a tree in Benicia, California.
She told NBC: "She was scared, shaking and kind of whimpering.
"I was heartbroken, it was really sad. Nobody wants to see an animal like that ever," Bettencourt said.
Bettencourt and her fiancé, Chris Franco, attempted to find out who the canine belonged to but to no avail. They decided to name her Libby, short for Liberty, in recognition of the fact that the dog was discovered on the eve of American Independence Day.
Franco said: "(The dog) was obviously well taken care of. You could have easily found a home for a dog like this if you really gave it half an effort."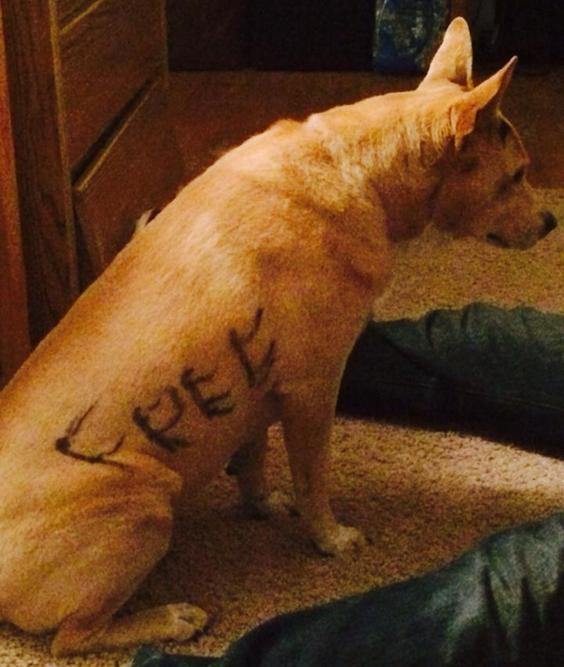 The couple had planned to formally adopt Libby and the Benicia Police Department had warned that the original owner could face abandonment charges.
However, on Wednesday a woman from Yolo County came forward to stake her ownership, providing documentation to prove her claim.
She told police that her pet had escaped from her garden and she didn't know how the dog had ended up in Benicia.
The Independent has contacted the Benicia Police Department for further updates.