The parents of George Zimmerman, the man who shot and fatally wounded black teenager Trayvon Martin in 2012, have announced they will sue comedian Roseanne Barr for tweeting their home address and forcing them into hiding 'for years'.
In a lawsuit filed against Barr, Robert and Gladys Zimmerman accuse her of tweeting "an open and obvious call for vigilante justice", in order to "cause a lynch mob to descend" on their Florida home, CNN has reported.
In July 2013, former neighbourhood watch volunteer Zimmerman was acquitted of second-degree murder and manslaughter after shooting unarmed 17-year-old Trayvon, sparking a nationwide debate in the US about race and self-defence.
Barr's tweet was allegedly sent out a month after Zimmerman shot the teenager in February 2012, when she had over 110,000 Twitter followers, according to the suit.
The tweet allegedly listed the names of Zimmerman's parents, their contact number and home address. The suit claims Barr then deleted the tweet before writing: "If Zimmerman isn't arrested I'll rt his address again — maybe go 2 his house myself."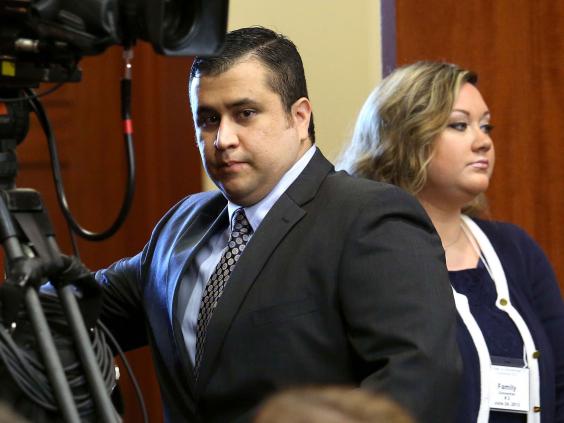 The suit, filed on Monday, alleges that Barr acted "extremely and outrageously in making the tweets which were intended to cause severe emotional distress to Robert and Gladys Zimmerman and great physical harm, if not death."
In it, Zimmerman's parents claim that by posting their address, Barr invaded their privacy and intentionally "inflicted emotional distress".
They say Barr violated Twitter's rules that prohibit tweets sharing unauthorised personal information.
The complaint adds that the Zimmermans "suffered emotional pain and suffering, mental anguish, loss of the capacity for the enjoyment of life, incurred additional living expenses due to the inability to live in their home and have suffered a loss in value of their home," and said these losses "are permanent and continuing in nature."
It is not yet known how much the couple are seeking in damages.  The suit also asks for a jury trial.